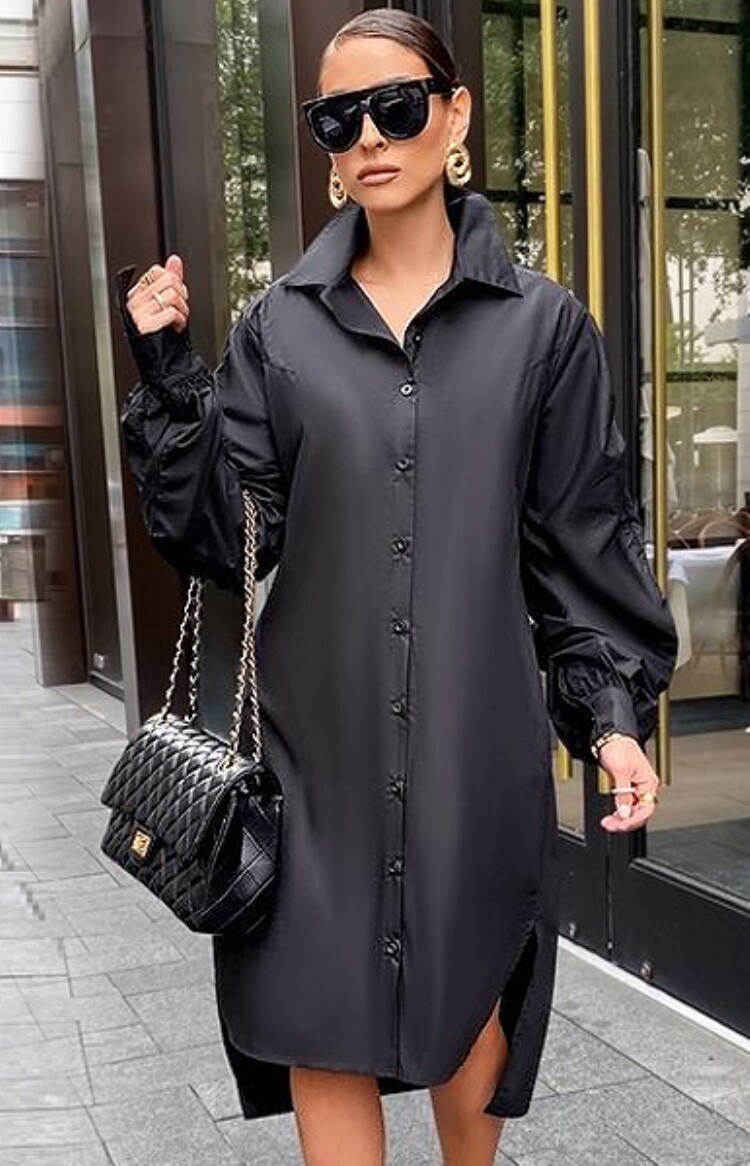 Dresses| Puff Sleeve High Low Long Blouse Dress
SKU DDS-GLO-MH_M3078
Sharp, Sexy and Fashionable
Product Details
This sleek long blouse dress with long puff sleeves makes the wearer look like she is flowing in the wind. Puff sleeve high low dress with button-down front closure, collar, falls below the knee with side splits. This designer piece can be worn with any pair of heels for a dressy effect, or with sneakers for an everyday chill vibe. This piece will be one of the most flattering outfits in your closet. However, you like to wear your styles, wear them well Keep them fashionably simple while looking your absolute best.
Make Discount Diva Styles is your one-stop shop for all your apparel needs.
Your look starts with shopping for fashions at Discount Diva Styles!
TrulyAmazing Fashions – Discount Diva Styles-your Style, Your Stylemaker.
www.discountdivastyles.com – Stay in tune with fashion!
Trendy Options with Style! Be dressed in Smart, deliberate, versatile, and modern Fashions.
#discountdiva #divastyles #fashionstyles Discount Diva Styles
src="https://www.facebook.com/tr?id=395329911158676&ev=PageView&noscript=1"
/>
Save this product for later