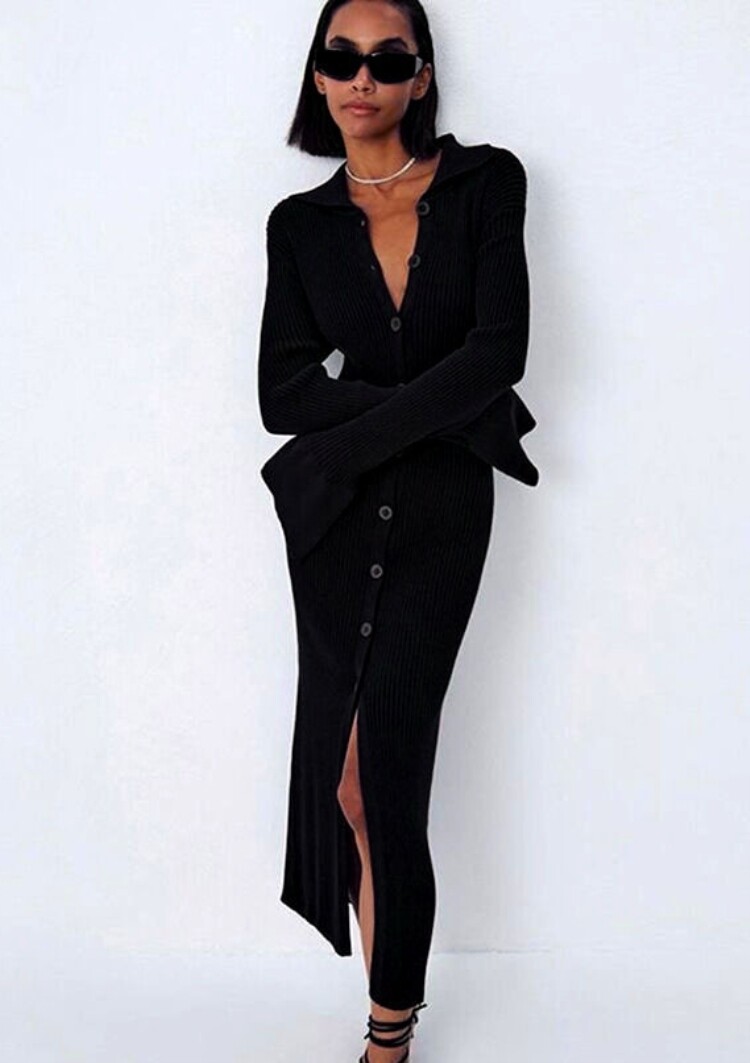 Dresses| The Comfy Knit Dress
SKU DDS-GLO-ZX_20210005-4
Sharp, Sexy and Fashionable
Product Details
Our relaxed and flattering button-up long dress is crafted from a soft and lightweight knit and cut midi length. The collared neckline and colors we've chosen for this shirt will flatter most skin tones. Wear it as a dress or as a shirt with your favorite skinny jeans or leggings for a day look, or pair it with booties and a jean jacket for a night out on the town.

However, you like to wear your styles, wear them well Keep them fashionably simple while looking your absolute best.
Make Discount Diva Styles is your one-stop-shop for all your apparel needs.
Your look starts with shopping for fashions at Discount Diva Styles!
TrulyAmazing Fashions – Discount Diva Styles-your Style, Your Stylemaker.
www.discountdivastyles.com – Stay in tune with fashion!
Trendy Options with Style! Be dressed in Smart, deliberate, versatile, and modern Fashions.
#discountdiva #divastyles #fashionstyles Discount Diva Styles
src="https://www.facebook.com/tr?id=395329911158676&ev=PageView&noscript=1"
/>
Save this product for later