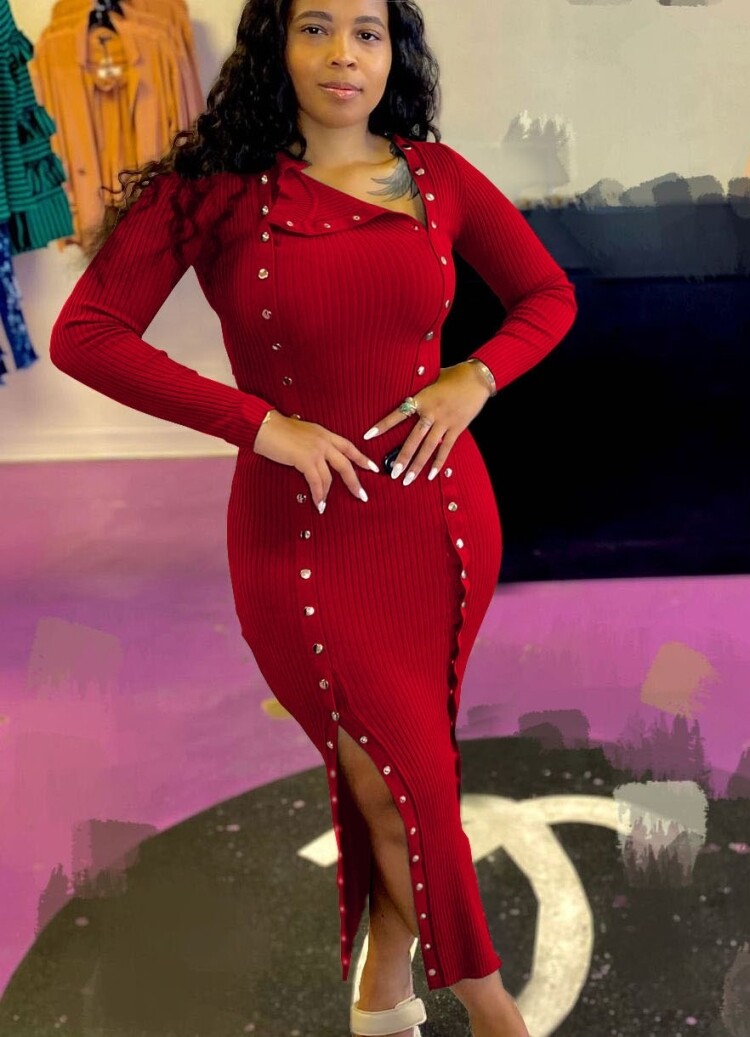 Style Drops|Sexy Diana
SKU DDS-GLO-LD_3295
Sharp, Sexy and Fashionable
Product Details
This Fall Discount Diva Styles offers a Sexy turn-down collar long sleeve button slit maxi Dress that is a must-buy item for women. It is a turn-down collar long sleeve button slit. It is made of Polyester and Spandex light ribbed fabric. Great design and good cut make it comfortable to wear. Check out this maxi dress one of the latest fashion trends. Whether it is for daily wear, travel, dating, attending events, it will make you stand out more.

However, you like to wear your styles, wear them well Keep them fashionably simple while looking your absolute best.
Make Discount Diva Styles is your one-stop shop for all your apparel needs.
Your look starts with shopping for fashions at Discount Diva Styles!
TrulyAmazing Fashions – Discount Diva Styles-your Style, Your Stylemaker.
www.discountdivastyles.com – Stay in tune with fashion!
Trendy Options with Style! Be dressed in Smart, deliberate, versatile, and modern Fashions.
#discountdiva #divastyles #fashionstyles Discount Diva Styles
src="https://www.facebook.com/tr?id=395329911158676&ev=PageView&noscript=1"
/>
Save this product for later