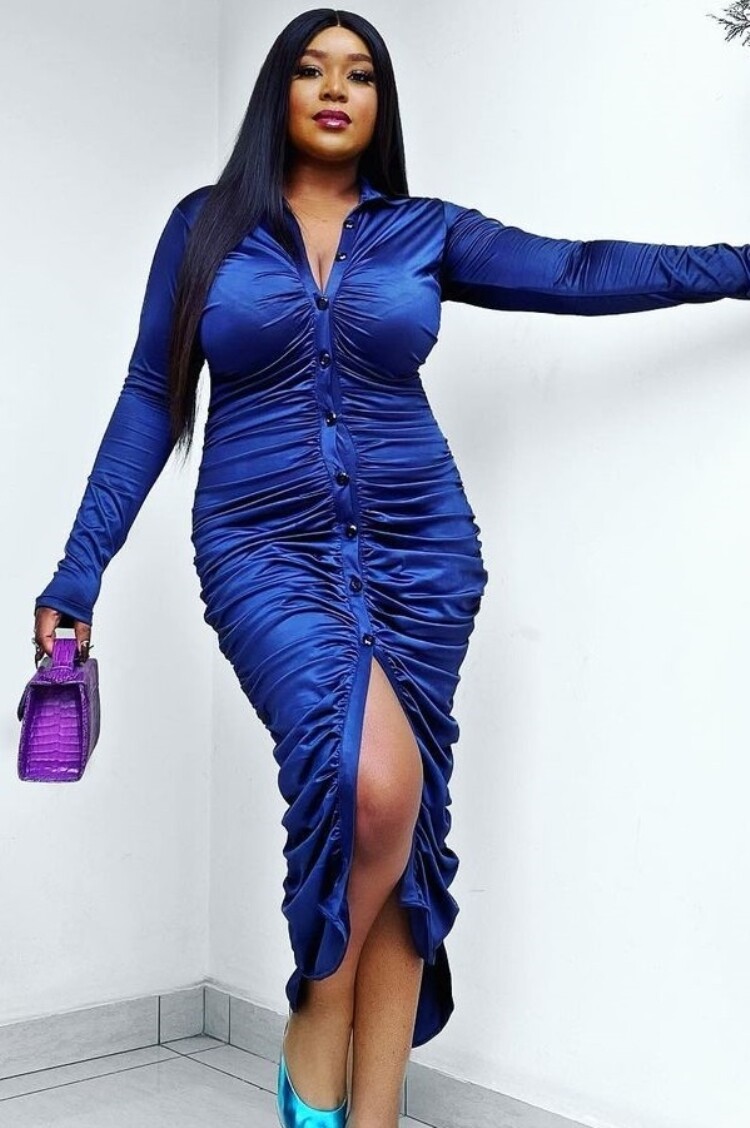 Dresses| Front Button-Maxi Shirt Dress
SKU DDS-GLO-NS_MN88818-1
Be Sharp, Sexy and Fashionable
Product Details
This Button-down Maxi Shirt Dress will be your staple throughout the seasons. With its buttoned details in the front and long sleeves, it's great not only for occasions like parties or weddings but also makes for a comfortable day dress. Pair with sandals or sneakers for a warm-weather outfit! Keep it fashionably simple while looking your absolute best.
Make Discount Diva Styles is your one-stop shop for all your apparel needs.
Your look starts with shopping for fashions at Discount Diva Styles!
TrulyAmazing Fashions – Discount Diva Styles-your Style, Your Stylemaker.
www.discountdivastyles.com – Stay in tune with fashion!
Trendy Options with Style! Be dressed in Smart, deliberate, versatile, and modern Fashions.
#discountdiva #divastyles #fashionstyles Discount Diva Styles
src="https://www.facebook.com/tr?id=395329911158676&ev=PageView&noscript=1"
/>
Save this product for later