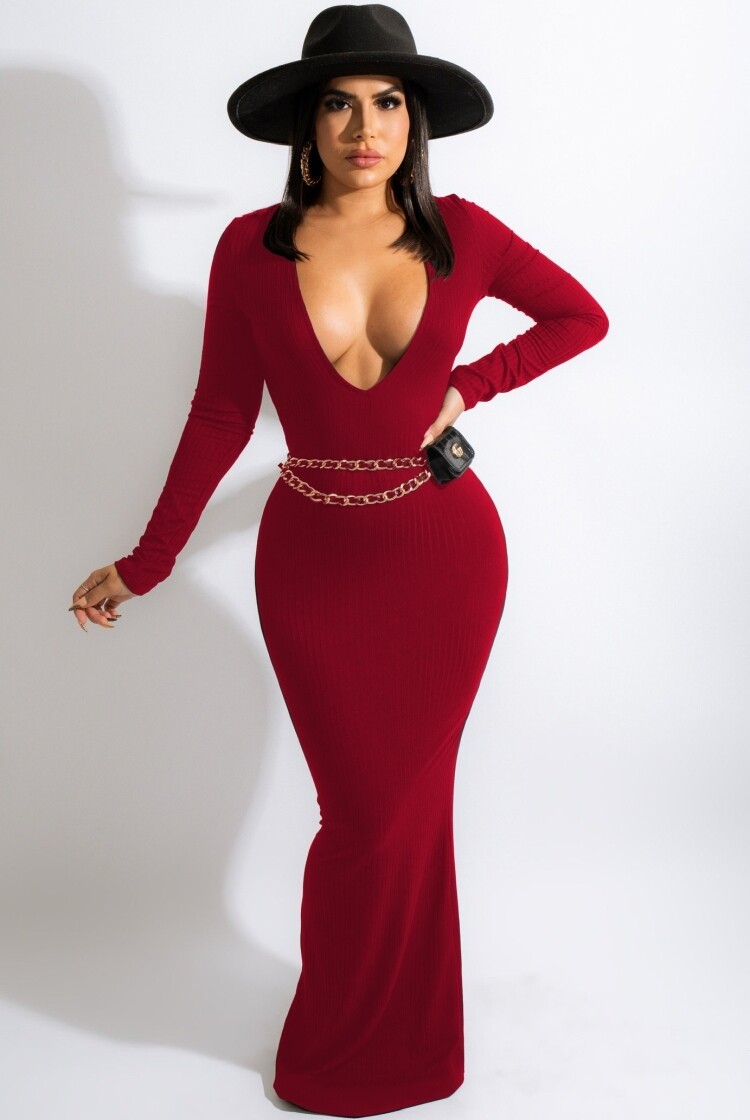 Dresses| Sexy Maxi Dress
SKU DDS-GLO-LQ_051
Sharp, Sexy and Fashionable
Product Details
The sexy shape of this maxi dress, with its deep v-neckline, has no back slit. The long sleeves are perfect for windy conditions. With the versatility to wear this dress on its own or layer it with draped cardigans or jackets, you are sure to find yourself wearing this dress all season long. Pair the wear-anywhere piece with your favorite heels and jewelry and paint the town red. Belt not included.
However, you like to wear your styles, wear them well Keep them fashionably simple while looking your absolute best.

Make Discount Diva Styles is your one-stop-shop for all your apparel needs.
Your look starts with shopping for fashions at Discount Diva Styles!
TrulyAmazing Fashions – Discount Diva Styles-your Style, Your Stylemaker.
www.discountdivastyles.com – Stay in tune with fashion!
Trendy Options with Style! Be dressed in Smart, deliberate, versatile, and modern Fashions.
#discountdiva #divastyles #fashionstyles Discount Diva Styles
src="https://www.facebook.com/tr?id=395329911158676&ev=PageView&noscript=1"
/>
Save this product for later