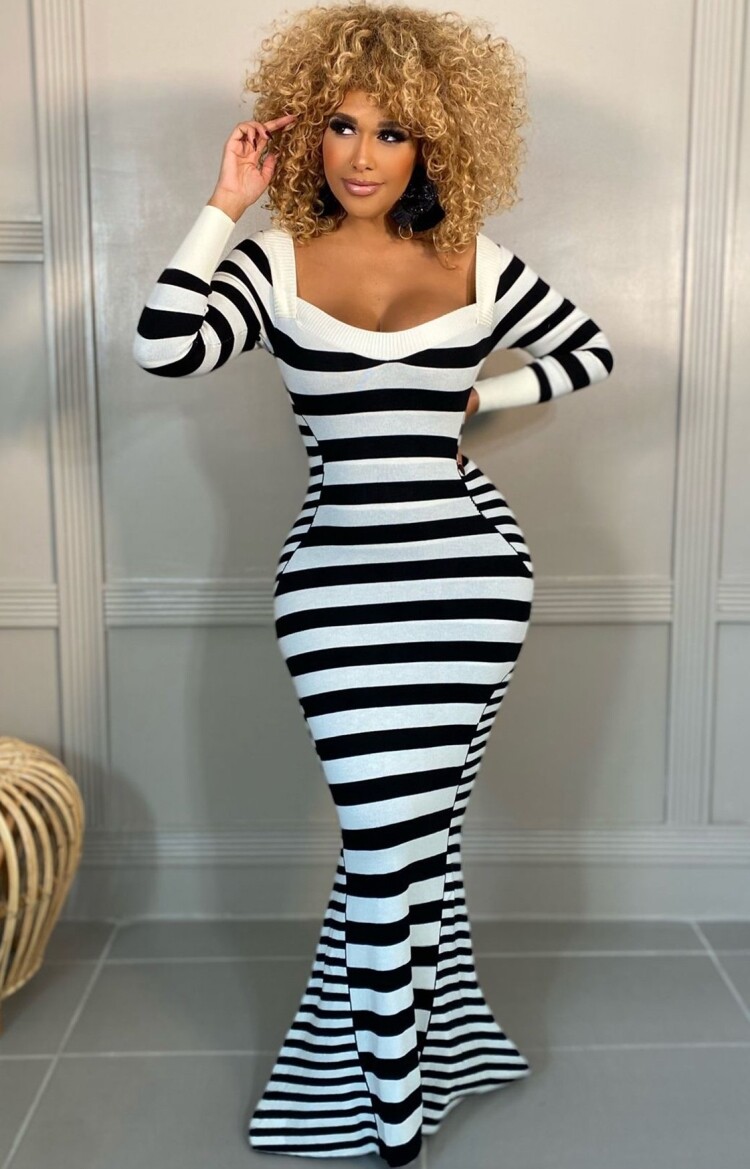 Dresses| Sexy Stripes Mermaid Maxi Dress
SKU DDS-GLO-PY_P8618-1
Sharp, Sexy and Fashionable
Product Details
A trendy way to romance your style is with this striking, figure-flattering Maxi dress. This dress features a sexy square neckline, mermaid silhouette, and long sleeves. This versatile dress can be worn dressed up for events or worn casually to the office. Pair with high heels or booties for a night out or dress up with wedges or flats for a more playful style.

However, you like to wear your styles, wear them well Keep them fashionably simple while looking your absolute best.
Make Discount Diva Styles is your one-stop-shop for all your apparel needs.
Your look starts with shopping for fashions at Discount Diva Styles!
TrulyAmazing Fashions – Discount Diva Styles-your Style, Your Stylemaker.
www.discountdivastyles.com – Stay in tune with fashion!
Trendy Options with Style! Be dressed in Smart, deliberate, versatile, and modern Fashions.
#discountdiva #divastyles #fashionstyles Discount Diva Styles
src="https://www.facebook.com/tr?id=395329911158676&ev=PageView&noscript=1"
/>
Save this product for later