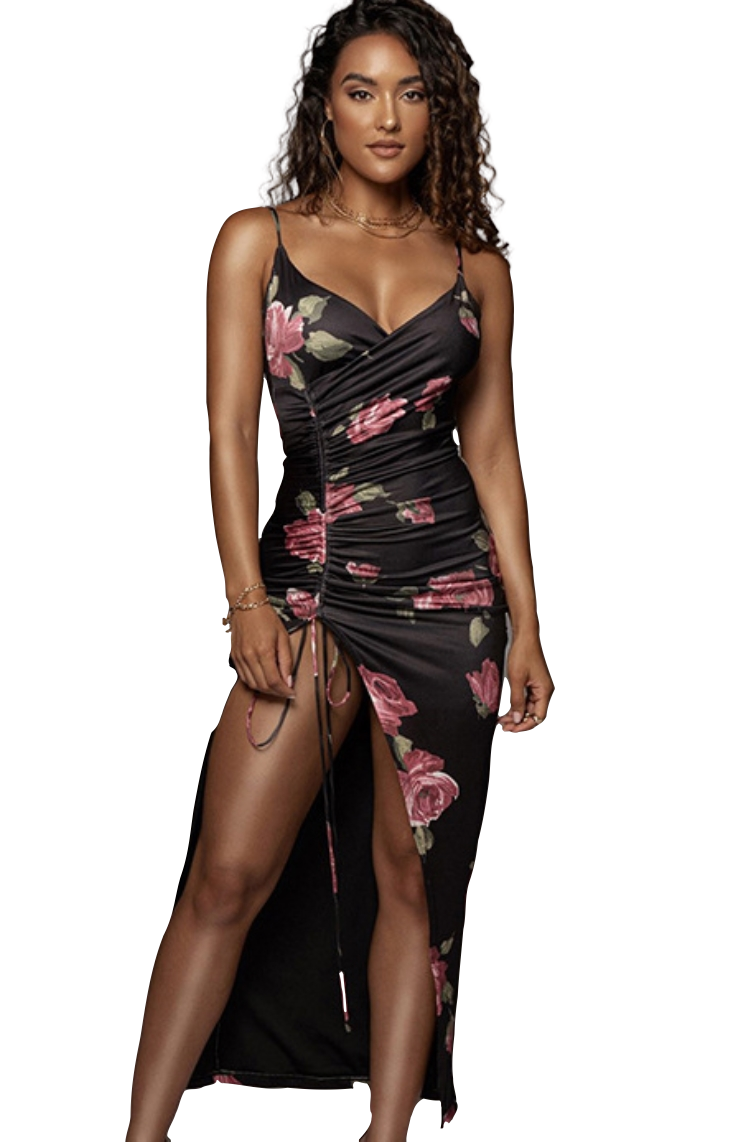 Dresses| Summer Sexy Floral Dress
SKU DDS-GL-ER_K21D03802
Sharp, Sexy and Fashionable
Product Details
There's a dress for every mood and occasion. Whether you're looking for something sexy, flirty, or just plain comfy, we've got the perfect dress that is guaranteed to make you feel your best. Our Sexy Floral Print Dress has an adjustable draw-string front side slit and spaghetti straps for a sexy look. Figure-flattering style and midi length make it easy to show off those legs. The floral pattern comes in both light and dark colors; means this dress can go from day to night with ease. Keep it simple while looking your best.
Make Discount Diva Styles is your one-stop-shop for all your apparel needs.
Your look starts with shopping for fashions at Discount Diva Styles!
TrulyAmazing Fashions – Discount Diva Styles-your Style, Your Stylemaker.
www.discountdivastyles.com – Stay in tune with fashion!
Trendy Options with Style! Be dressed in Smart, deliberate, versatile, and modern Fashions.
#discountdiva #divastyles #fashionstyles Discount Diva Styles
src="https://www.facebook.com/tr?id=395329911158676&ev=PageView&noscript=1"
/>
Save this product for later