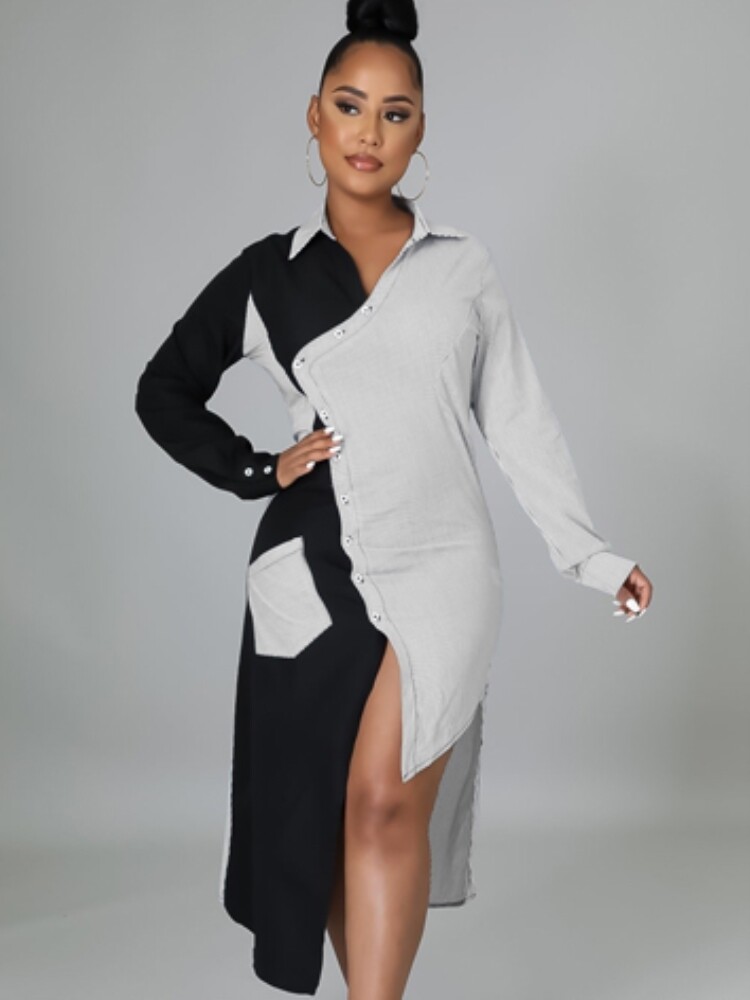 Dresses| Trendy Turndown Collar Long Sleeve Irregular Shirt Dress
SKU DDS-GLO-YB_A863-1
Be Sharp, Sexy and Fashionable
Product Details
The Trendy Contrast Color Turndown Collar Long Sleeve Irregular Midi Shirt Dress is the latest fashion trend. Double-breasted front button closure. Fashionable and so cute, come and get one for your closet. The contrasting color design attracts a lot of attention! The side pocket enhances the double-breasted design perfectly so that it makes you outstanding and fashionable on any occasion you wear this dress, whether attending a party or going to work. This dress is super comfortable to wear whenever you want to be in style, either in the fall or winter seasons. Keep it fashionably simple while looking your absolute best.
Make Discount Diva Styles is your one-stop shop for all your apparel needs.
Your look starts with shopping for fashions at Discount Diva Styles!
TrulyAmazing Fashions – Discount Diva Styles-your Style, Your Stylemaker.
www.discountdivastyles.com – Stay in tune with fashion!
Trendy Options with Style! Be dressed in Smart, deliberate, versatile, and modern Fashions.
#discountdiva #divastyles #fashionstyles Discount Diva Styles
src="https://www.facebook.com/tr?id=395329911158676&ev=PageView&noscript=1"
/>
Save this product for later