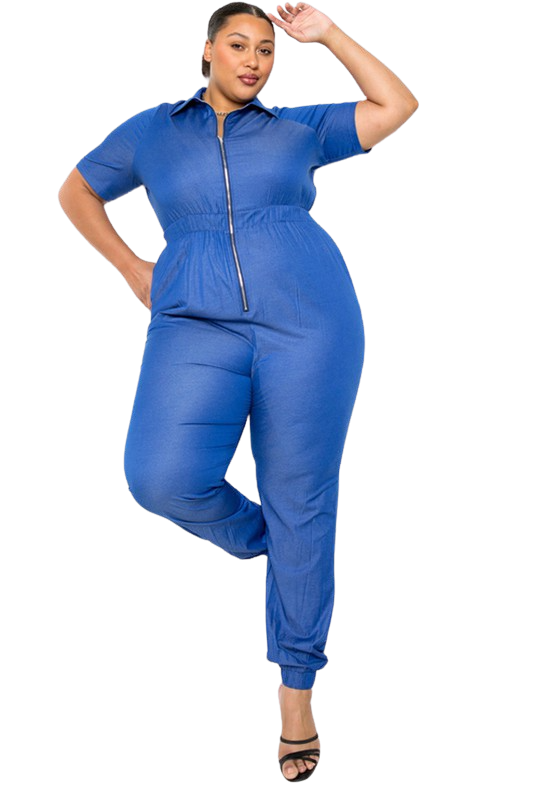 Jumpsuits| Zip-up Denim Jumpsuit
SKU DDS-FG-J2F-J-61222
Product Details
This dark denim jumpsuit is a gorgeous addition to any women's wardrobe. The stretch fabric and short sleeves make this jumpsuit figure-flattering and comfortable. It features a front zipper closure, elastic waist, and at the ankles. Back pockets. When you're looking for something casual, this jumpsuit is the perfect addition to your closet.
Make Discount Diva Styles your one-stop shop for all your apparel needs.
Your look starts with shopping for fashions at Discount Diva Styles!
TrulyAmazing Fashions – Discount Diva Styles-your Style, Your Stylemaker.
www.discountdivastyles.com – Stay in tune with fashion!
Trendy Options with Style! Be dressed in Smart, deliberate, versatile, and modern Fashions.
#discountdiva #divastyles #fashionstyles Discount Diva Styles
src="https://www.facebook.com/tr?id=395329911158676&ev=PageView&noscript=1"
/>
Save this product for later