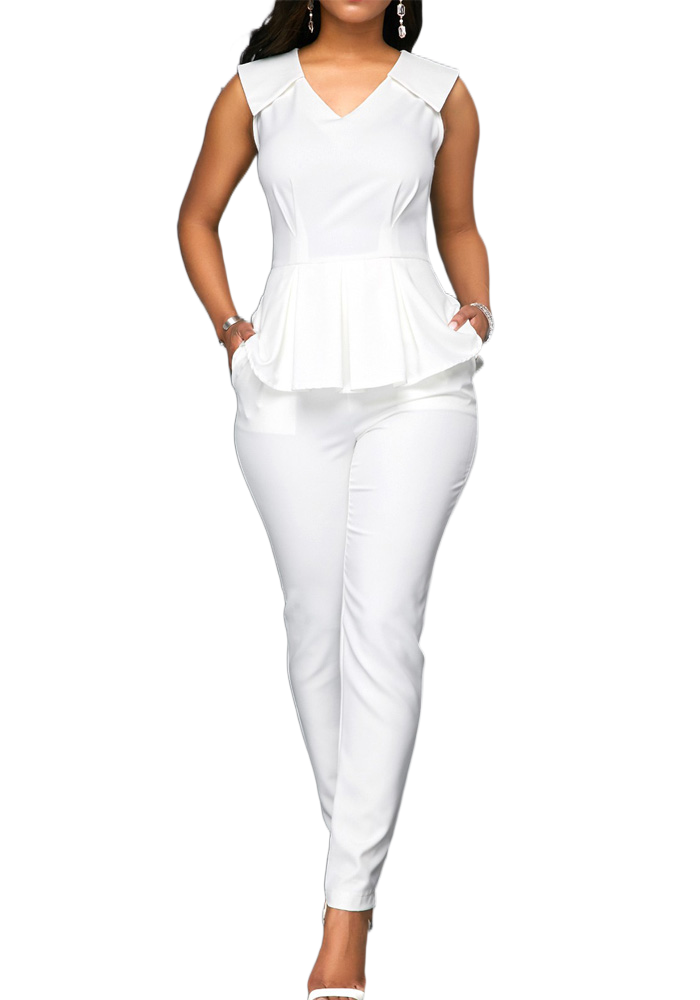 Pants| 2pc Stylish Pants Set
SKU DDS-GL-MN_Q21S8017
Sharp, Sexy and Fashionable
Product Details
Our stunning V-neck sleeveless pants set is perfect for all occasions, you can wear it to work, to school, or going out with friends. It is a stylish, chic, and flattering two-piece that will be sure to make you stand out from the crowd! The top features a peplum waist design and pull-on cigarette pants. It is made of high-quality polyester and spandex material. It is stretchy, comfortable, durable a beautiful style for any occasion.. However, you like to wear your styles, wear them well Keep them fashionably simple while looking your absolute best.
Make Discount Diva Styles is your one-stop-shop for all your apparel needs.
Your look starts with shopping for fashions at Discount Diva Styles!
TrulyAmazing Fashions – Discount Diva Styles-your Style, Your Stylemaker.
www.discountdivastyles.com – Stay in tune with fashion!
Trendy Options with Style! Be dressed in Smart, deliberate, versatile, and modern Fashions.
#discountdiva #divastyles #fashionstyles Discount Diva Styles
src="https://www.facebook.com/tr?id=395329911158676&ev=PageView&noscript=1"
/>
Save this product for later