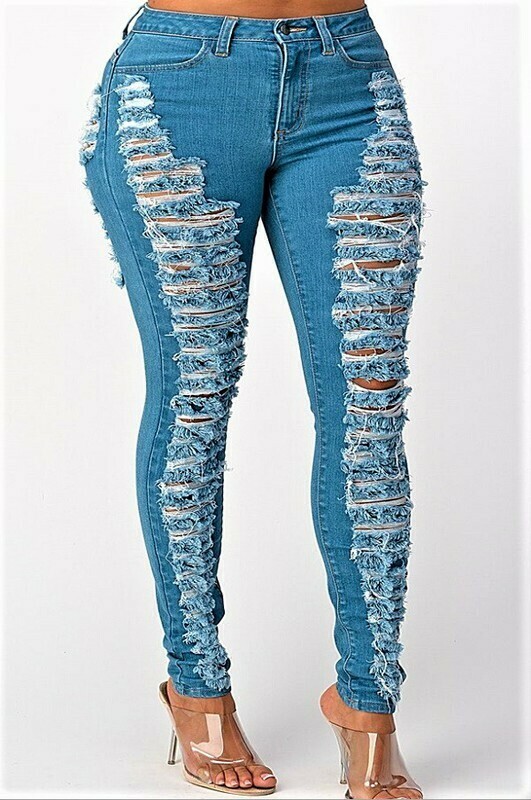 Pants| High Rise Skinny Jeans
SKU DDS-FG-LFT-HP8067X
Product Details
From the Discount Diva Styles, these trendy, figure-flattering high-rise skinny jeans are sure to be the highlight of your wardrobe. The stretch fabric hugs your curves and keeps you comfortable while you wear them. Front leg destroyed and ripped on the back, these jeans give a funky look to any outfit you wear with them. With 4 pockets on each side, they'll have plenty of room for what you need to carry throughout the day.
Make Discount Diva Styles your one-stop shop for all your apparel needs.
Your look starts with shopping for fashions at Discount Diva Styles!
TrulyAmazing Fashions – Discount Diva Styles-your Style, Your Stylemaker.
www.discountdivastyles.com – Stay in tune with fashion!
Trendy Options with Style! Be dressed in Smart, deliberate, versatile, and modern Fashions.
#discountdiva #divastyles #fashionstyles Discount Diva Styles
src="https://www.facebook.com/tr?id=395329911158676&ev=PageView&noscript=1"
/>
Save this product for later