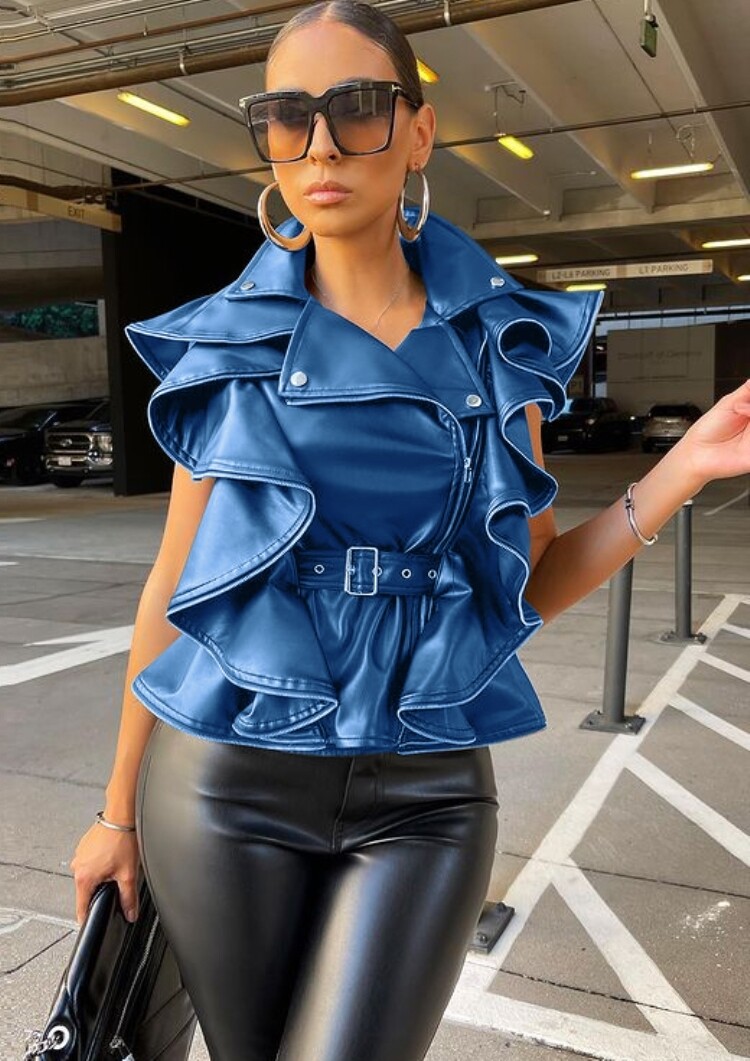 Blouses| Timeless Beauty Faux Ruffled Top
SKU DDS-GL-MH_M3247
Sharp, Sexy and Fashionable
Product Details
The perfect gift for yourself or every woman in your life. Wrap yourself in glamour as you glide through your day. This blouse is a gorgeous and sophisticated style to wear with jeans and high heels or over a skirt or dress pants. It's the ultimate in luxury and features a soft leather-like material, ruffled bodice, waist, turn-down collar, front zipper closure, belt, sleeveless styling. You can't go wrong with this blouse; it will be the best addition to your wardrobe. If you want to make an impression this is the blouse for you! However, you like to wear your styles, wear them well Keep them fashionably simple while looking your absolute best.
Make Discount Diva Styles is your one-stop shop for all your apparel needs.
Your look starts with shopping for fashions at Discount Diva Styles!
TrulyAmazing Fashions – Discount Diva Styles-your Style, Your Stylemaker.
www.discountdivastyles.com – Stay in tune with fashion!
Trendy Options with Style! Be dressed in Smart, deliberate, versatile, and modern Fashions.
#discountdiva #divastyles #fashionstyles Discount Diva Styles
src="https://www.facebook.com/tr?id=395329911158676&ev=PageView&noscript=1"
/>
Save this product for later