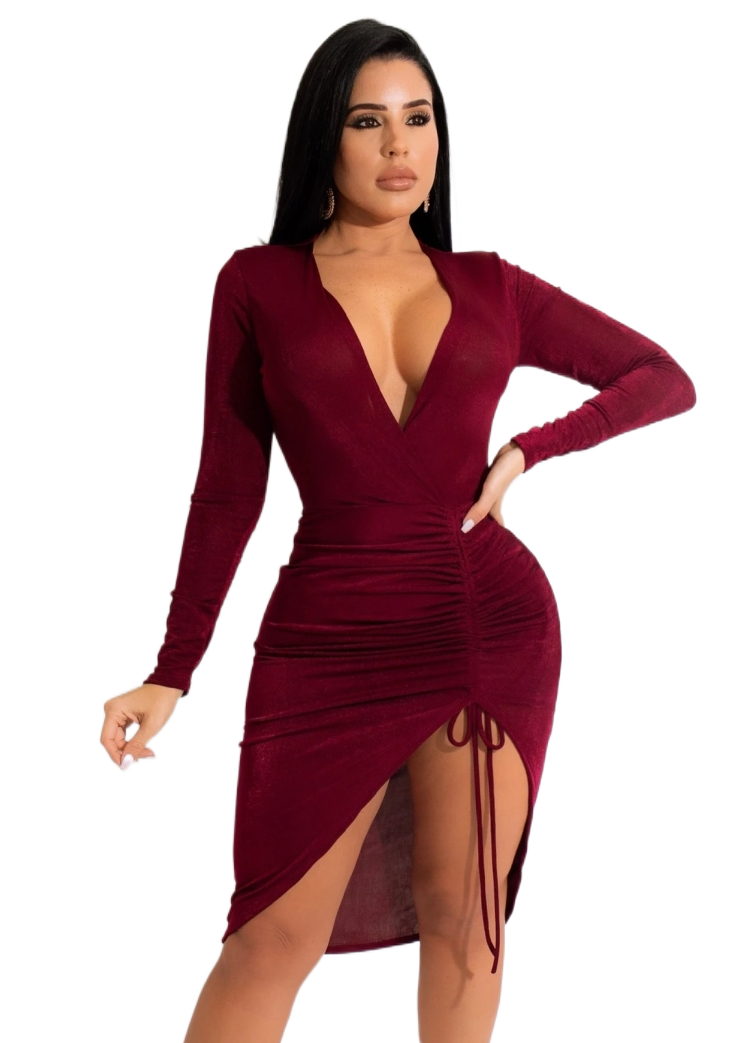 Style Drops| Long-sleeved Velvet Club Dress
SKU DDS-GL-XA_9342-1
Sharp, Sexy and Fashionable
Product Details
Red Pleated Long-sleeved Irregular Velvet Deep V Sexy Slim Club Dress is a must-buy item for women. It is a Pleated Long-sleeved Irregular Velvet Deep V Sexy Slim. It is made of Polyester & Spandex. Great design and good cut make it comfortable to wear. This dress is a basic, no-fuss style that will go with almost anything. It has an empire waist and an adjustable pleated side slit. It is a simple, yet elegant dress that will look great on almost any woman. It is very comfortable and soft to wear. It looks great with high heels or sandals. This is a versatile dress you can wear to dinner or a party. However, you like to wear your styles, wear them well Keep them fashionably simple while looking your absolute best.
Make Discount Diva Styles is your one-stop-shop for all your apparel needs.
Your look starts with shopping for fashions at Discount Diva Styles!
TrulyAmazing Fashions – Discount Diva Styles-your Style, Your Stylemaker.
www.discountdivastyles.com – Stay in tune with fashion!
Trendy Options with Style! Be dressed in Smart, deliberate, versatile, and modern Fashions.
#discountdiva #divastyles #fashionstyles Discount Diva Styles
src="https://www.facebook.com/tr?id=395329911158676&ev=PageView&noscript=1"
/>
Save this product for later