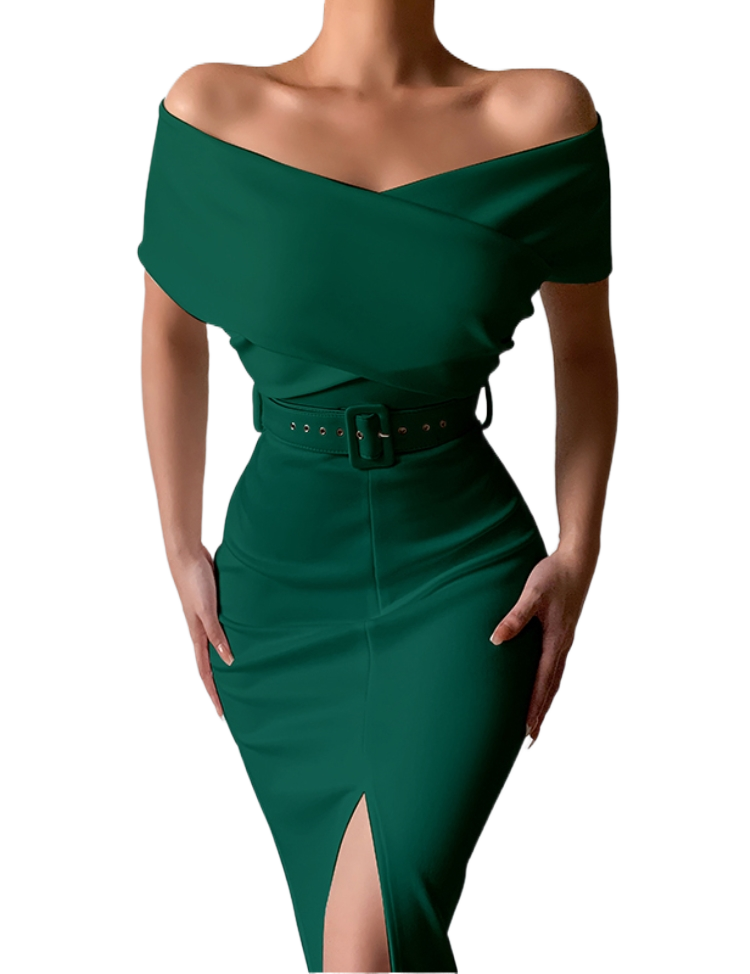 Style Drops|Off-The-Shoulder-Sexy-Dress
SKU DDS-GL-LY_HY21555DG-2
Sharp, Sexy and Fashionable
Product Details
Be the best dressed at the most important events in your life with this fashionable dress. This beautiful, trendy style features an easy-to-wear criss-cross off the shoulder neckline, a belted waist, front slit, and midi length. It is a head-turning, figure-flattering look that you will love to wear again and again. Simple yet elegant detail gives this modern formal style versatility when it comes to different events. It will pair perfectly with heels and jewelry for your prom or homecoming dance and is also ideal for graduation parties, weddings, or other special occasions. However, you like to wear your styles, wear them well Keep them fashionably simple while looking your absolute best.
Make Discount Diva Styles is your one-stop-shop for all your apparel needs.
Your look starts with shopping for fashions at Discount Diva Styles!
TrulyAmazing Fashions – Discount Diva Styles-your Style, Your Stylemaker.
www.discountdivastyles.com – Stay in tune with fashion!
Trendy Options with Style! Be dressed in Smart, deliberate, versatile, and modern Fashions.
#discountdiva #divastyles #fashionstyles Discount Diva Styles
src="https://www.facebook.com/tr?id=395329911158676&ev=PageView&noscript=1"
/>
Save this product for later