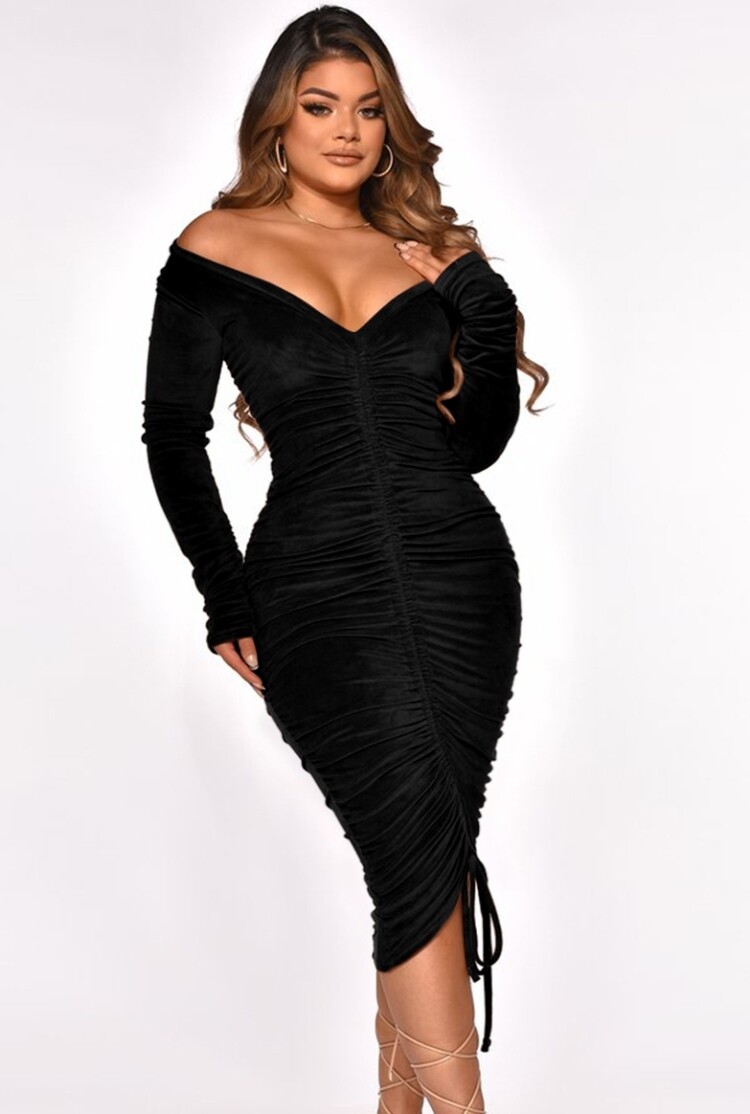 Dresses| V-Neck Ruched Strings Dress
SKU DDS-GL-MN_Q21L999-2
Sharp, Sexy and Fashionable
Product Details
Velvet V-Neck dress with ruched strings down the middle. Long sleeves, the midi dress is this season's must-have item for women. Beautifully styled and good sizing makes this dress comfortable to wear. The midi dress is extremely versatile and can be dressed up or down with ease. This elegant yet simple dress will make a great addition to your wardrobe. A wardrobe essential. Wear this dress with confidence and comfort. The silhouette is slimming without being constricting, and the fabric is both soft and breathable. This simple, classic style will go with everything, from a sleek business suit to a night out on the town. It is made of Polyester and Spandex. The dress is available in the following colors, Pink, Black, Burgundy, Green, and Brown. However, you like to wear your styles, wear them well Keep them fashionably simple while looking your absolute best.
Make Discount Diva Styles is your one-stop-shop for all your apparel needs.
Your look starts with shopping for fashions at Discount Diva Styles!
TrulyAmazing Fashions – Discount Diva Styles-your Style, Your Stylemaker.
www.discountdivastyles.com – Stay in tune with fashion!
Trendy Options with Style! Be dressed in Smart, deliberate, versatile, and modern Fashions.
#discountdiva #divastyles #fashionstyles Discount Diva Styles
src="https://www.facebook.com/tr?id=395329911158676&ev=PageView&noscript=1"
/>
Save this product for later