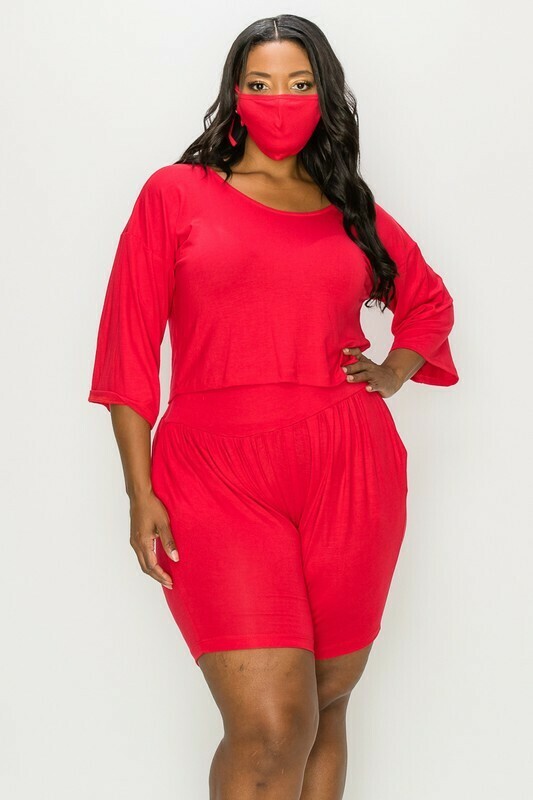 Activewear| 3pc Soli short set
SKU DDS-FG-5CE-1613-55
Sharp, Sexy and Fashionable
Product Details
If you're wondering how to be comfortable and stylish at the same time, this 3pc soli short set will help! The 3/4 sleeved top has a scoop neck and slightly pleated shorts. The shorts have a banded waistline for a better fit. The matching face mask is included! Whether you're planning to lounge around the house or head out to the beach, this Soli Short Set has got you covered.
Please allow 5 days of order processing due to COVID

Make Discount Diva Styles your one-stop shop for all your apparel needs.
Your look starts with shopping for fashions at Discount Diva Styles!
TrulyAmazing Fashions – Discount Diva Styles-your Style, Your Stylemaker.
www.discountdivastyles.com – Stay in tune with fashion!
Trendy Options with Style! Be dressed in Smart, deliberate, versatile, and modern Fashions.
#discountdiva #divastyles #fashionstyles Discount Diva Styles
src="https://www.facebook.com/tr?id=395329911158676&ev=PageView&noscript=1"
/>
Save this product for later