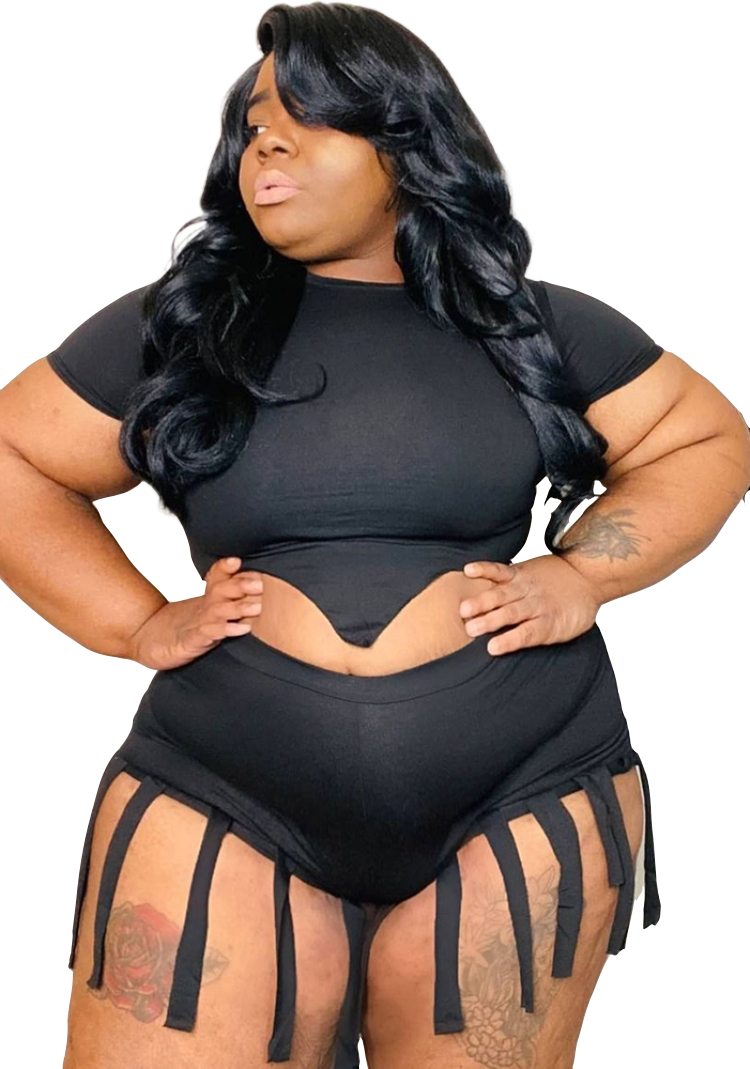 Activewear| Plus Size Crop Top and Fringe Short Sets
SKU DDS-GL-NA_P5098
Product Details
There's nothing like the feeling of lightness that comes with wearing a crop top on a hot and humid summer day. But if you're looking for just the right style, we've got it for you! Our lightweight crop tops feature short sleeves and elastic-waisted shorts with fringes. The fabric is polyester, so it'll keep you cool while still managing to look great. Exercise ladies and look good doing it!
Make Discount Diva Styles your one-stop shop for all your apparel needs
.Your look starts with shopping for fashions at Discount Diva Styles!
TrulyAmazing Fashions – Discount Diva Styles-your Style,
Your Stylemaker.www.discountdivastyles.com – Stay in tune with fashion!
Trendy Options with Style! Be dressed in Smart, deliberate, versatile, and modern Fashions.
#discountdiva #divastyles #fashionstyles Discount Diva Styles

Save this product for later