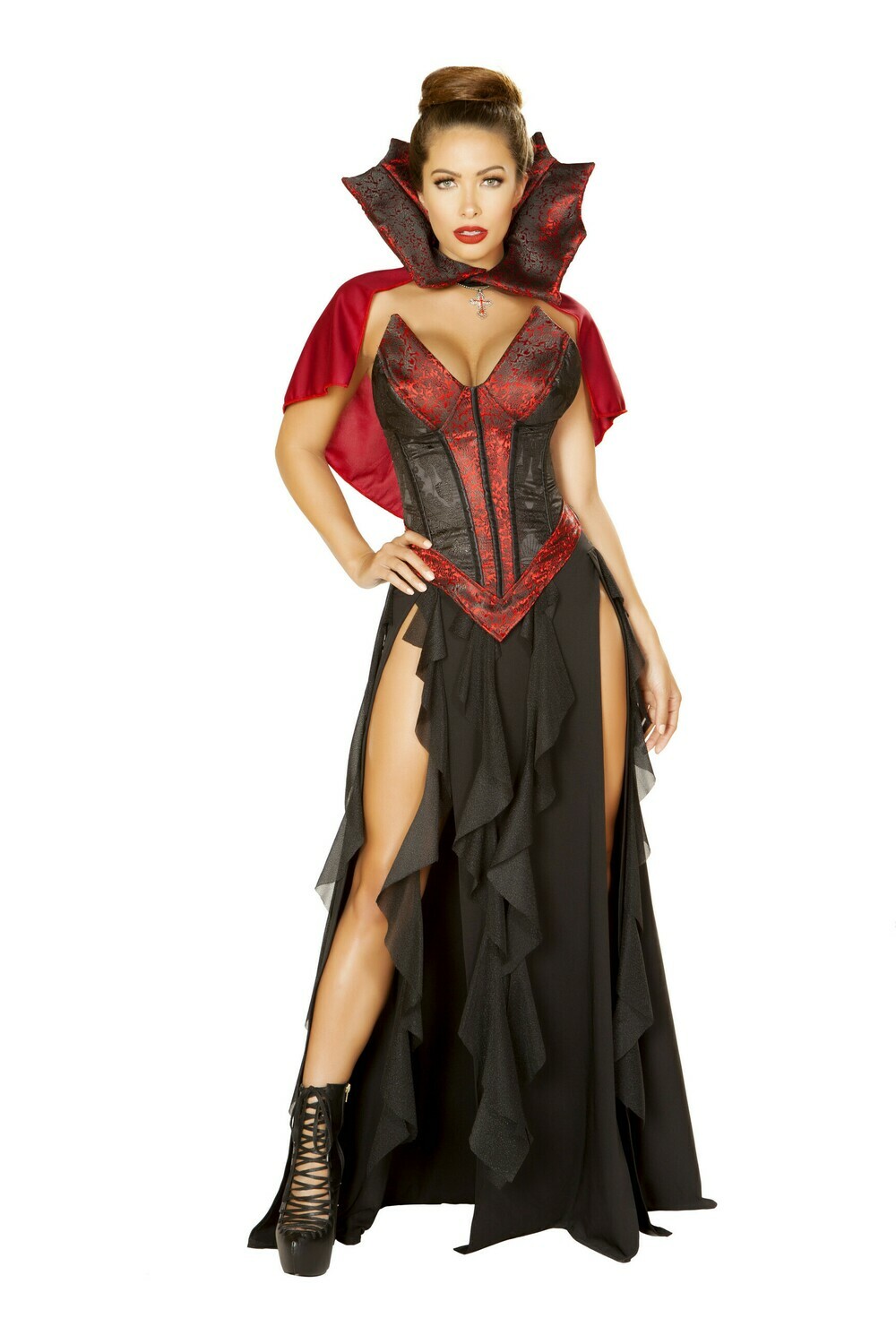 COSTUMES| WITCHES & VAMPIRES| 4pc Blood Lusting Vampire
SKU DDS-R-4864/NEC404
Product Details
You know what I want to do, I want to bite your neck tonight. I am lusting after you my love, Let me take you back to my coffin where we can learn all about each other. This Halloween will be a neck biting bloody party!
Lace-up Padded Corset
Double Slit Skirt with Ruffle
Collar Cape
Cross Necklace with Red Stone
Fabric - Made of Poly/Spandex for a perfectly snug figure flattering fit.
Your look, starts with shopping for fashions at Discount Diva Styles!
TrulyAmazing Fashions – Discount Diva Styles
www.discountdivastyles.com – The spot where all the Diva's shop
Save this product for later