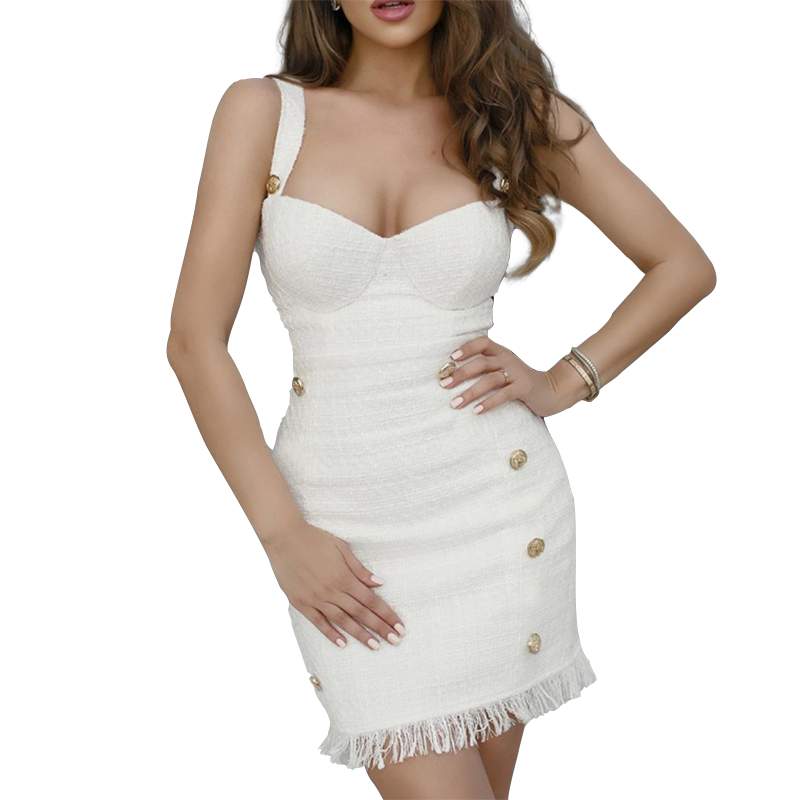 Dresses| 2pcs Suit Tassel Sexy Open Back Dress & Coat
SKU DDS-BAB-XY7209
Sharp, Sexy and Fashionable
Product Details
This two-piece dress and jacket ensemble is sexy. Dazzle them in awe as they watch you strut your stuff in this figure-flattering sheath dress with a matching tasseled jacket. The goldtone buttons accent each side of the dress, and the tassel hemline is left to hang so that it dances at your every turn. The tassel lapels on the cropped jacket add interest to an otherwise simple design, while the sleeveless dress with adjustable straps ensures that you're comfortable no matter what your day has in store for you.
.**This dress sizes run small** Keep it fashionably simple while looking your best.
Make Discount Diva Styles is your one-stop-shop for all your apparel needs.
Your look starts with shopping for fashions at Discount Diva Styles!
TrulyAmazing Fashions – Discount Diva Styles-your Style, Your Stylemaker.
www.discountdivastyles.com – Stay in tune with fashion!
Trendy Options with Style! Be dressed in Smart, deliberate, versatile, and modern Fashions.
#discountdiva #divastyles #fashionstyles Discount Diva Styles
src="https://www.facebook.com/tr?id=395329911158676&ev=PageView&noscript=1"
/>
Save this product for later