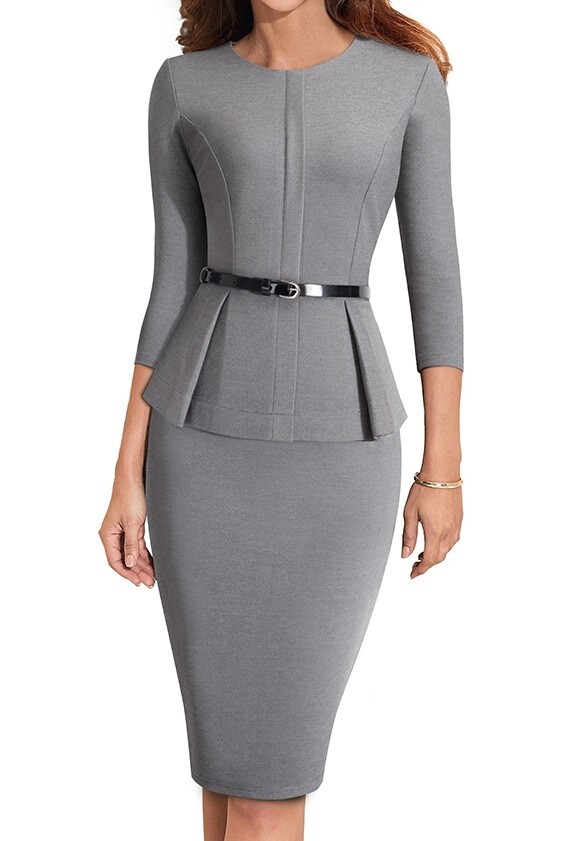 Dresses| Executive Peplum Dress
SKU DDS-GL- AH_473
Sharp, Sexy and Fashionable
Product Details
When it comes to office attire, you always have your eye on the prize. You know that an elegant, tailored dress is exactly what you need, and our Executive Peplum Dress has everything you're looking for. Available in three colors that are perfect for the office. The peplum one-piece dress features 3/4 length sleeves and a sexy slit in the back. The pleats and tucks are in all the right places and will charm any room with your graceful presence. Keep it simple while looking your best.
Make Discount Diva Styles is your one-stop-shop for all your apparel needs.
Your look starts with shopping for fashions at Discount Diva Styles!
TrulyAmazing Fashions – Discount Diva Styles-your Style, Your Stylemaker.
www.discountdivastyles.com – Stay in tune with fashion!
Trendy Options with Style! Be dressed in Smart, deliberate, versatile, and modern Fashions.
#discountdiva #divastyles #fashionstyles Discount Diva Styles
src="https://www.facebook.com/tr?id=395329911158676&ev=PageView&noscript=1"
/>
Save this product for later