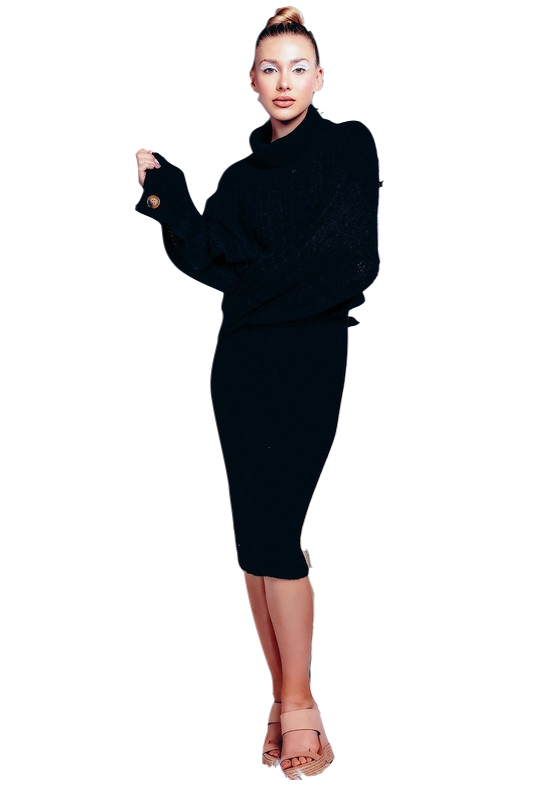 Dresses| Ribbed Sleeve Shawl n Sweater Dress
SKU DDS-OS-SLD-NST7091
Sharp, Sexy and Fashionable
Product Details
Stay chic this winter with style and warmth, all in one cute outfit. The cabled shawl ribbed sleeve top is perfect for layering over your favorite skirt, jeans, or wearing on its own as outerwear. The long-sleeve sweater dress compliments it perfectly and can be worn anywhere from weekends to work. You'll love the slit at the back hem that keeps you cool during those warm days spent indoors, but is also convenient for reaching up high!. Keep it fashionably simple while looking your Absolute best.
Make Discount Diva Styles is your one-stop shop for all your apparel needs.
Your look starts with shopping for fashions at Discount Diva Styles!
TrulyAmazing Fashions – Discount Diva Styles-your Style, Your Stylemaker.
www.discountdivastyles.com – Stay in tune with fashion!
Trendy Options with Style! Be dressed in Smart, deliberate, versatile, and modern Fashions.
#discountdiva #divastyles #fashionstyles Discount Diva Styles
src="https://www.facebook.com/tr?id=395329911158676&ev=PageView&noscript=1"
/>
Save this product for later