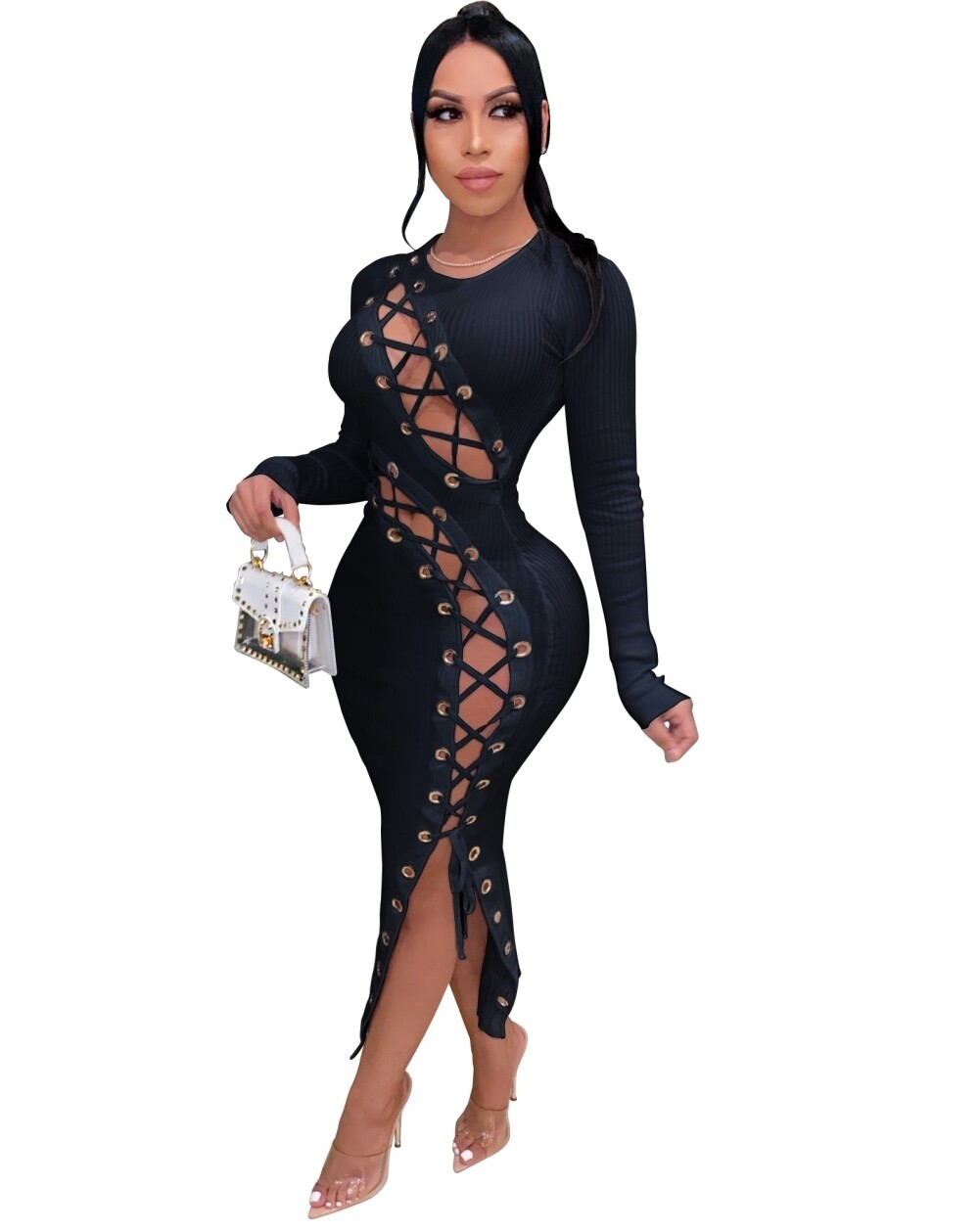 Dresses| Sexy Side Lace-up Long Sleeve Midi Dress
SKU DDS-GL-ZS_G0354
Sharp, Sexy and Fashionable
Product Details
This is a dress that defines sexy. With a soft, spandex ribbed polyester fabric that hugs your body in all of the right places, this long sleeve midi dress features an irregular lace design with goldtone lace holes. The scoop neckline and long sleeves ensure you stay feeling stylish and comfortable without compromising on glamour. Gorgeous contrasting colors will make this your go-to dress for every occasion!
Keep it simple while looking your best.
Make Discount Diva Styles is your one-stop-shop for all your apparel needs.
Your look starts with shopping for fashions at Discount Diva Styles!
TrulyAmazing Fashions – Discount Diva Styles-your Style, Your Stylemaker.
www.discountdivastyles.com – Stay in tune with fashion!
Trendy Options with Style! Be dressed in Smart, deliberate, versatile, and modern Fashions.
#discountdiva #divastyles #fashionstyles Discount Diva Styles
src="https://www.facebook.com/tr?id=395329911158676&ev=PageView&noscript=1"
/>
Save this product for later