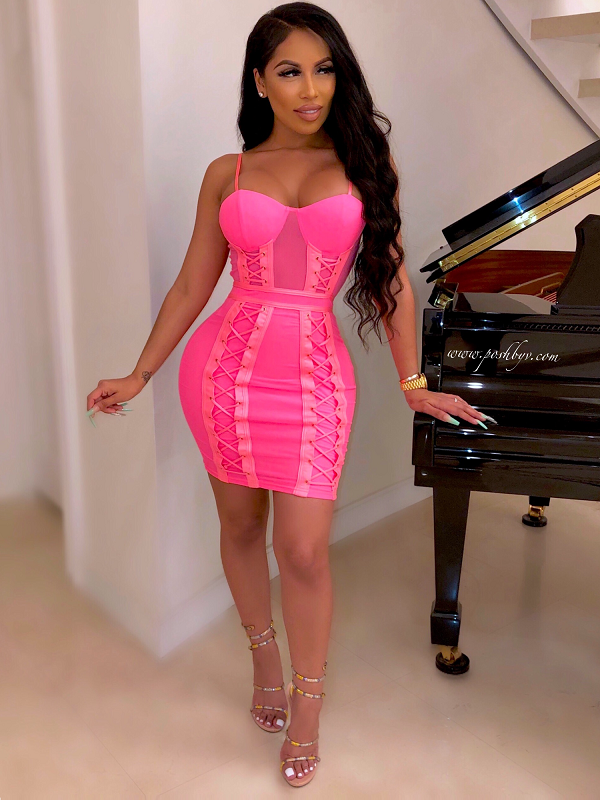 Dresses| Stitch me up I'm Sexy Dress
SKU DDS-BAB-41614
Sharp, Sexy and Fashionable
Product Details
The Stitch me up I'm Sexy Dress is a summer must-have. This figure-flattering dress has a bustier bodice, spaghetti straps, and lacing accentuating both sides of the dress for a look that is sure to make you feel sexy and confident in any situation. The short above-the-knee length and sheer paneling on the side are the perfect features for this bright summer color. We recommend wearing heels or wedges to show off your legs and complete your ensemble.. **Dress sizes run small** Keep it fashionably simple while looking your Absolute best.
Make Discount Diva Styles is your one-stop-shop for all your apparel needs.
Your look starts with shopping for fashions at Discount Diva Styles!
TrulyAmazing Fashions – Discount Diva Styles-your Style, Your Stylemaker.
www.discountdivastyles.com – Stay in tune with fashion!
Trendy Options with Style! Be dressed in Smart, deliberate, versatile, and modern Fashions.
#discountdiva #divastyles #fashionstyles Discount Diva Styles
src="https://www.facebook.com/tr?id=395329911158676&ev=PageView&noscript=1"
/>
Save this product for later