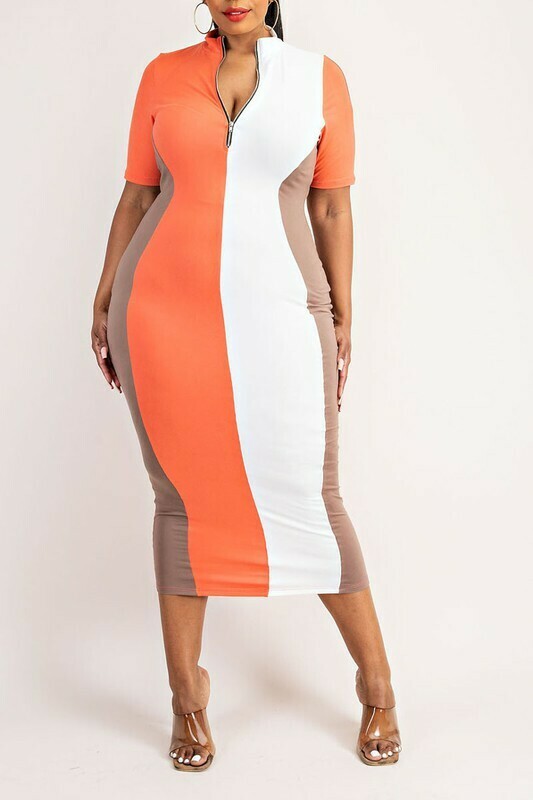 Dresses| Tri-Color Zip-Front Midi Dress
SKU DDS-FG-GK1-33147-86
Sharp, Sexy and Fashionable
Product Details
You want to feel confident and sexy in your clothing, right? That's why you spend time shopping for pieces that make you feel good. And we've got just the thing! The Tri-Color Zip Front Dress is the perfect combination of cute style and simple elegance. It features three different colors that create a unique look while making you look like the stylish diva that you are. The silky fabric is stretchy and hugs your curves in all the right places so everyone can see how fabulous you really are!
Make Discount Diva Styles your one-stop shop for all your apparel needs.
Your look starts with shopping for fashions at Discount Diva Styles!
TrulyAmazing Fashions – Discount Diva Styles-your Style, Your Stylemaker.
www.discountdivastyles.com – Stay in tune with fashion!
Trendy Options with Style! Be dressed in Smart, deliberate, versatile, and modern Fashions.
#discountdiva #divastyles #fashionstyles Discount Diva Styles
src="https://www.facebook.com/tr?id=395329911158676&ev=PageView&noscript=1"
/>
Save this product for later