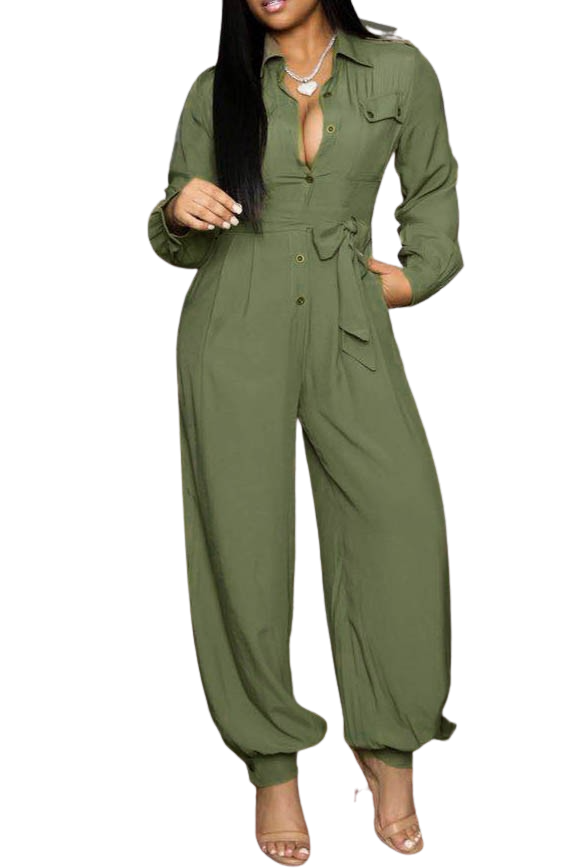 JUMPSUITS| Jump-to-it- By Discount Diva Styles
SKU DDS-OS-ESW-DN7473
Product Details
Stand your ground and make that fashion statement. This is a perfect outfit for any occasion. Whether you are on your way to work or play, this is the jumpsuit that will fit in perfectly. You have to have one. Don't delay. This one is flying out the doors. Long sleeves, collar neck, front button closure, side pockets, self-tie, and tapered pants. A sexy outfit. 100% Polyester. Discount Diva gives you plenty of fashion options.
Hand wash cold water
Do not bleach
Make Discount Diva Styles your one-stop shop for all your apparel needs.
Your look starts with shopping for fashions at Discount Diva Styles!
TrulyAmazing Fashions – Discount Diva Styles-your Style, Your Stylemaker.
www.discountdivastyles.com – Stay in tune with fashion!

Trendy Options with Style! Be dressed in Smart, deliberate, versatile, and modern Fashions.

#discountdiva #divastyles #fashionstyles Discount Diva Styles
#discountdiva #divastyles #fashionstyles
src="https://www.facebook.com/tr?id=395329911158676&ev=PageView&noscript=1"
/>
Save this product for later