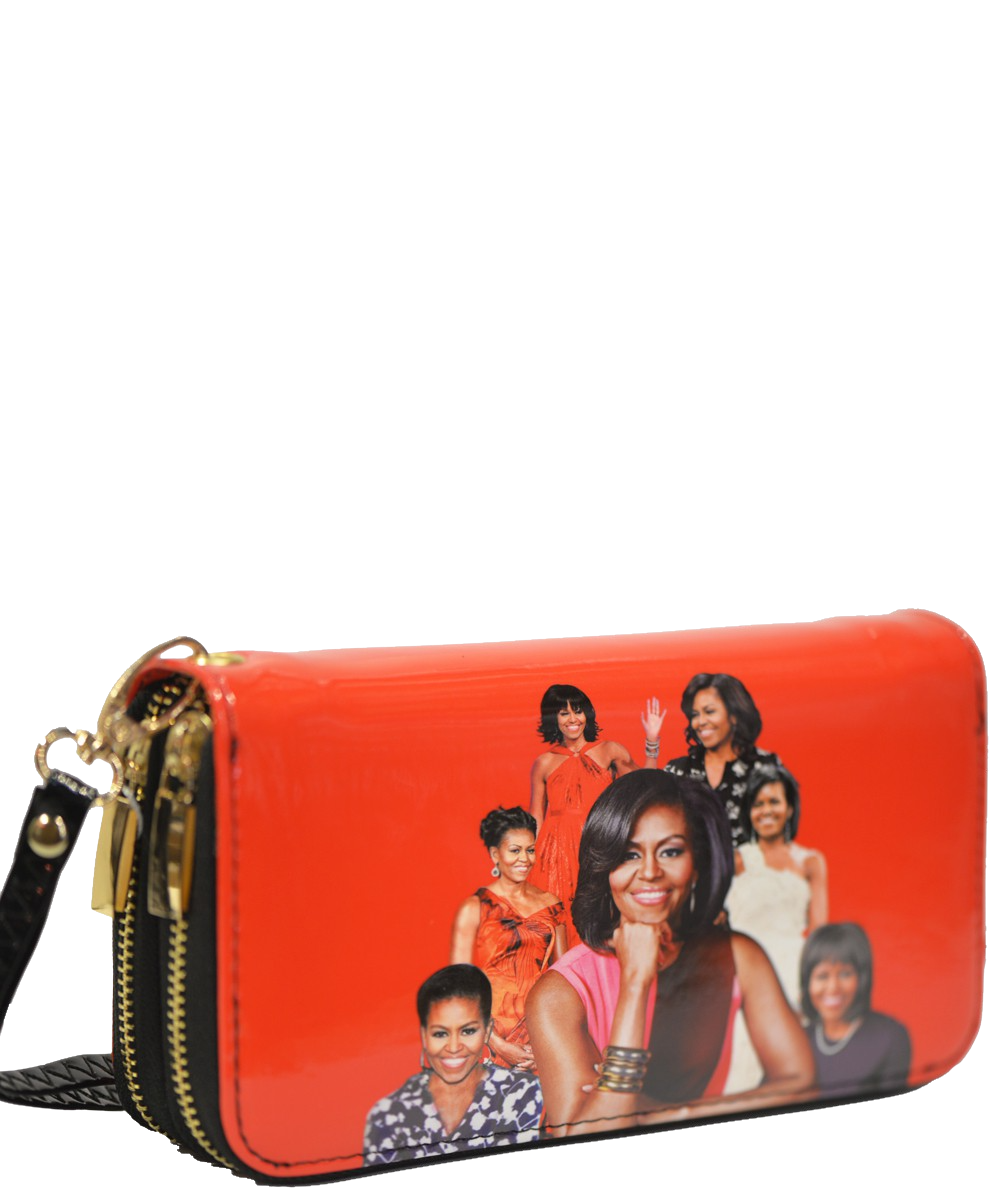 Obama| Michelle Obama Icon Wrislet
SKU DDS-OS-PPE-28-ML8811A
Product Details
Make a statement with this wallet! This fun and functional wallet will have you feeling confident and ready to take on the world. This trendy faux vegan material is eco-friendly and easy to clean. With 8 card slots, 2 ID pockets, 1 money pocket, and a removable wristlet strap, this wallet will have all your necessities in one place. The printed image of Michelle Obama is on both sides of the wallet - perfect for showing your love for the FLOTUS! Now you can have Michelle with you at work, at play, and on the go. Sale item - All sales are final.
Make Discount Diva Styles your one-stop shop for all your apparel needs.
Your look starts with shopping for fashions at Discount Diva Styles!
TrulyAmazing Fashions – Discount Diva Styles-your Style, Your Stylemaker.
www.discountdivastyles.com – Stay in tune with fashion!
Trendy Options with Style! Be dressed in Smart, deliberate, versatile, and modern Fashions.
#discountdiva #divastyles #fashionstyles Discount Diva Styles
src="https://www.facebook.com/tr?id=395329911158676&ev=PageView&noscript=1"
/>
Save this product for later