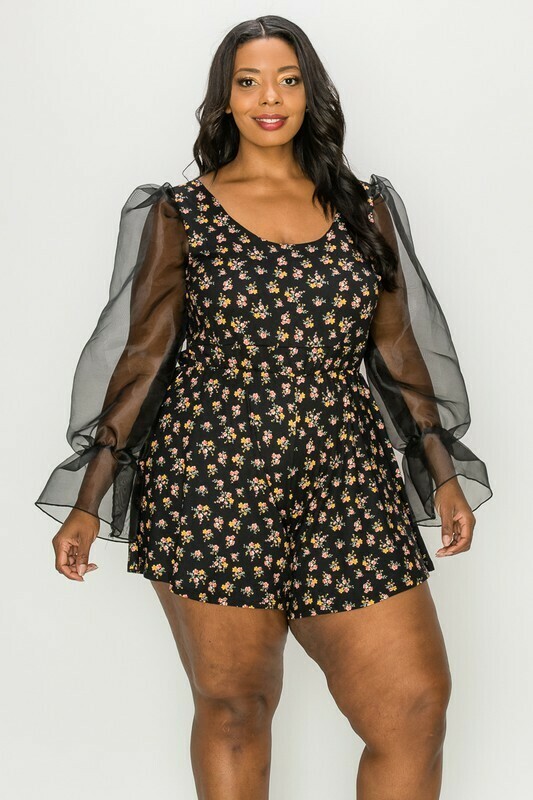 Romper| Sexy Floral Print Romper
SKU DDS-FG-5CE-1751-69
Sharp, Sexy and Fashionable
Product Details
You don't have to sacrifice style for comfort when you slip into this sheer long sleeves romper. The beautiful floral print fabric will last through many seasons. The romper features a flattering scoop neckline that will leave you feeling sexy and confident no matter where the day takes you. The zipper is hidden in the back. The perfect outfit for a night out with your friends or a romantic date night. Pair it with heels or wedges for a more formal look and you have the perfect style for your next event!
Please allow 5 days of order processing due to COVID

Make Discount Diva Styles your one-stop shop for all your apparel needs.
Your look starts with shopping for fashions at Discount Diva Styles!
TrulyAmazing Fashions – Discount Diva Styles-your Style, Your Stylemaker.
www.discountdivastyles.com – Stay in tune with fashion!
Trendy Options with Style! Be dressed in Smart, deliberate, versatile, and modern Fashions.
#discountdiva #divastyles #fashionstyles Discount Diva Styles
src="https://www.facebook.com/tr?id=395329911158676&ev=PageView&noscript=1"
/>
Save this product for later