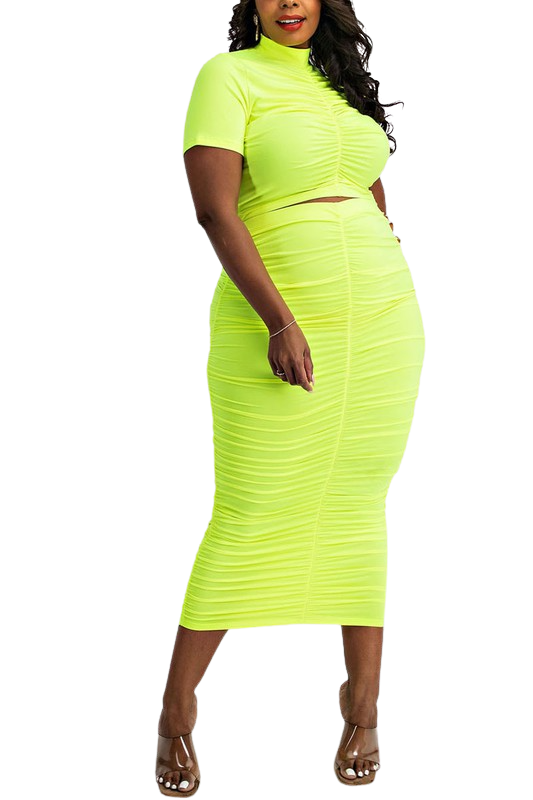 Skirt| Bright Ruch skirt set
SKU DDS-FG-Gk1-51447-72
Sharp, Sexy and Fashionable
Product Details
Looking for a way to show off that gorgeous figure? Well, this gorgeous plus-size skirt set is just what you need. Featuring a light ruched design, this plus-size skirt set will flatter your curves while providing comfort and style. Gorgeous bright colors will have you turning heads wherever you go. Pair it with a crop top and look great all summer long!
Make Discount Diva Styles your one-stop shop for all your apparel needs.
Your look starts with shopping for fashions at Discount Diva Styles!
TrulyAmazing Fashions – Discount Diva Styles-your Style, Your Stylemaker.
www.discountdivastyles.com – Stay in tune with fashion!
Trendy Options with Style! Be dressed in Smart, deliberate, versatile, and modern Fashions.
#discountdiva #divastyles #fashionstyles Discount Diva Styles
src="https://www.facebook.com/tr?id=395329911158676&ev=PageView&noscript=1"
/>
Save this product for later