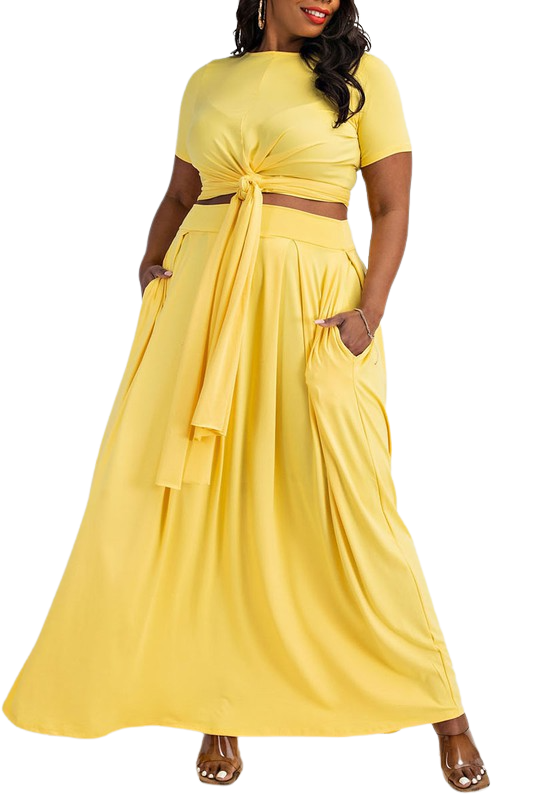 Skirts| 2pc Crop top skirt set
SKU DDS-FG-GK1-51447-64
Sharp, Sexy and Fashionable
Product Details
Perfect for Spring and Summer wear. Take this two-piece set anywhere you may go, it is a must-have for your wardrobe. This two-piece, crop top with a flared skirt, is made of the softest fabric and is stretchy. The top has a scoop neck, elastic banded waist, and crop top ties on the side. The skirt has pockets on the front and back sides. It has an elastic banded waist as well.
Make Discount Diva Styles your one-stop shop for all your apparel needs.
Your look starts with shopping for fashions at Discount Diva Styles!
TrulyAmazing Fashions – Discount Diva Styles-your Style, Your Stylemaker.
www.discountdivastyles.com – Stay in tune with fashion!
Trendy Options with Style! Be dressed in Smart, deliberate, versatile, and modern Fashions.
#discountdiva #divastyles #fashionstyles Discount Diva Styles
src="https://www.facebook.com/tr?id=395329911158676&ev=PageView&noscript=1"
/>
Save this product for later