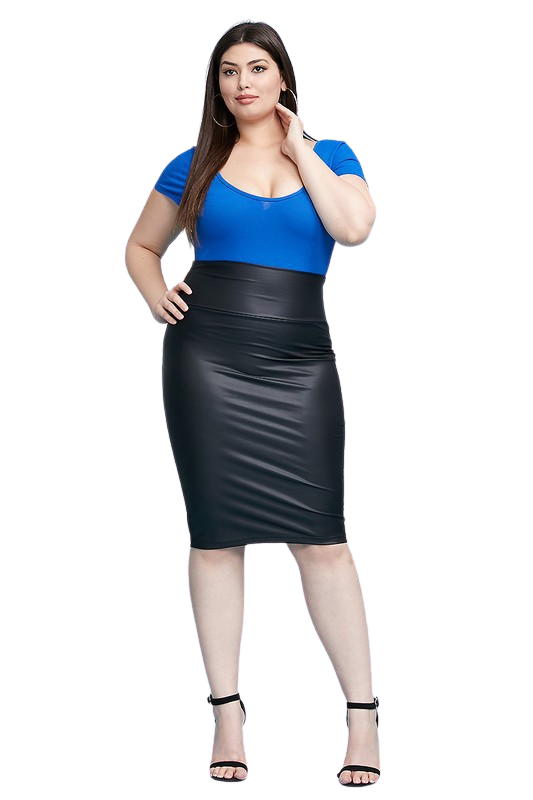 Skirts| Sexy Head-turning Faux Leather Skirt
SKU DDS-FS-5CE-1839-26
Sharp, Sexy and Fashionable
Product Details
This sexy pencil skirt is all you need to turn heads in the office or on the dance floor. The plus-size pencil skirt hugs your curves in all the right places, giving you a head-turning silhouette. Pair this skirt with a leather jacket and stilettos to take your look from day to night effortlessly. Whether you're rocking it at work or hitting the town, this faux leather pencil skirt will make sure that all eyes are on you.
Please allow 5 days of order processing due to COVID

Make Discount Diva Styles your one-stop shop for all your apparel needs.
Your look starts with shopping for fashions at Discount Diva Styles!
TrulyAmazing Fashions – Discount Diva Styles-your Style, Your Stylemaker.
www.discountdivastyles.com – Stay in tune with fashion!
Trendy Options with Style! Be dressed in Smart, deliberate, versatile, and modern Fashions.
#discountdiva #divastyles #fashionstyles Discount Diva Styles
src="https://www.facebook.com/tr?id=395329911158676&ev=PageView&noscript=1"
/>
Save this product for later