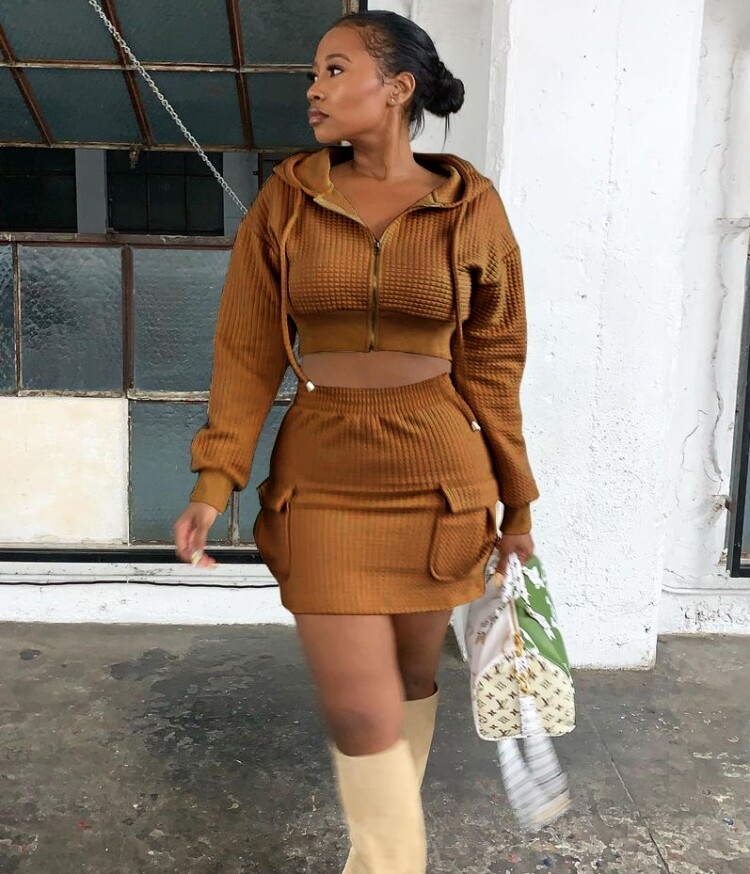 Dresses| 2pc Casual Hoodie Mini Skirt Set
SKU DDS-GLO-HH_5420-1
Be Sharp, Sexy and Fashionable
Product Details
This casual hoodie skirt set is perfect for the busy woman who wants to look stylish at work or out on the town. The set includes a fun crop top jacket with zipper closure and long sleeves. The skirt has a pull-on elastic waist and side pockets. Both items can be dressed up or down for any occasion. Keep it fashionably simple while looking your absolute best.
Make Discount Diva Styles is your one-stop shop for all your apparel needs.
Your look starts with shopping for fashions at Discount Diva Styles!
TrulyAmazing Fashions – Discount Diva Styles-your Style, Your Stylemaker.
www.discountdivastyles.com – Stay in tune with fashion!
Trendy Options with Style! Be dressed in Smart, deliberate, versatile, and modern Fashions.
#discountdiva #divastyles #fashionstyles Discount Diva Styles
src="https://www.facebook.com/tr?id=395329911158676&ev=PageView&noscript=1"
/>
Save this product for later