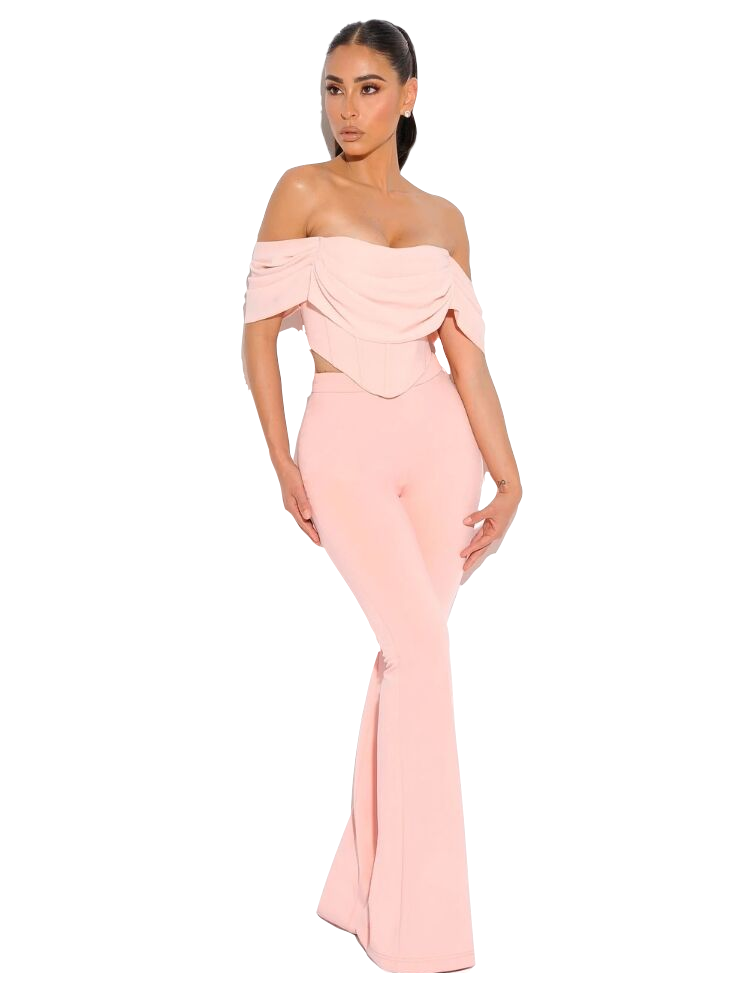 Style Drops| 2pc Off the shoulder crop top & pants set
SKU DDS-BAB-21017
Sharp, Sexy and Fashionable
Product Details
You'll be the talk of the town in this stylish and mysterious two-piece pans set. This sexy and chic set will give you the illusion of a runway model - from head to toe. The crop top has a back zipper closure, pants are slip-on with faux pockets, and the fabric is polyester, rayon, and spandex. The high-waisted wide-leg pant is a must in heels. This two-piece set is the perfect outfit for any event on your social calendar.
Keep it fashionably simple while looking your best.
Make Discount Diva Styles is your one-stop-shop for all your apparel needs.
Your look starts with shopping for fashions at Discount Diva Styles!
TrulyAmazing Fashions – Discount Diva Styles-your Style, Your Stylemaker.
www.discountdivastyles.com – Stay in tune with fashion!
Trendy Options with Style! Be dressed in Smart, deliberate, versatile, and modern Fashions.
#discountdiva #divastyles #fashionstyles Discount Diva Styles
src="https://www.facebook.com/tr?id=395329911158676&ev=PageView&noscript=1"
/>
Save this product for later