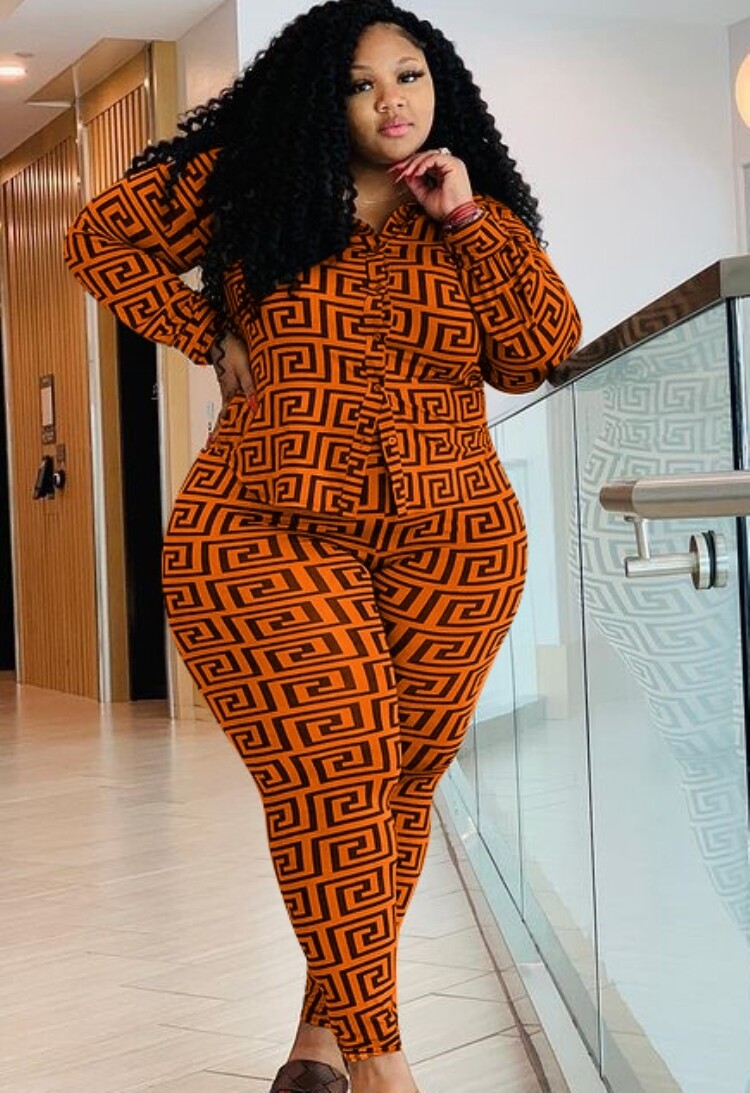 Pants| 2pc Plus Size Pant Set
SKU DDS-GLO-MI_88392-1
Be Sharp, Sexy and Fashionable
Product Details
Combining style and comfort, this plus-size 2pc pant set is a must-have for work or a night on the town. The blouse can be worn tucked in or left out, while pants feature an elastic waist that allows you to have a customized fit. Made from a soft and lightweight fabric that breathes well, this set will keep you comfortable during warm days. Whether you wear the top to the office or on your way to class, you can't go wrong! Keep it fashionably simple while looking your absolute best.
Make Discount Diva Styles is your one-stop shop for all your apparel needs.
Your look starts with shopping for fashions at Discount Diva Styles!
TrulyAmazing Fashions – Discount Diva Styles-your Style, Your Stylemaker.
www.discountdivastyles.com – Stay in tune with fashion!
Trendy Options with Style! Be dressed in Smart, deliberate, versatile, and modern Fashions.
#discountdiva #divastyles #fashionstyles Discount Diva Styles
src="https://www.facebook.com/tr?id=395329911158676&ev=PageView&noscript=1"
/>
Save this product for later