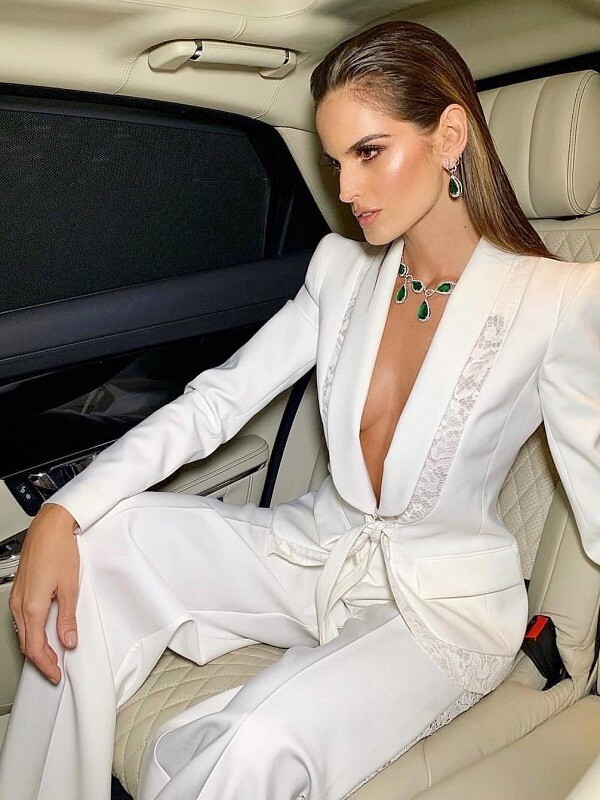 Pants| Fashion White 2pc Tailored Suit
SKU DDS-BAB-L2004
Sharp, Sexy and Fashionable
Product Details
Looking for the perfect suit to make a statement and show you're the one in charge? Look no further than this gorgeous two-piece suit! With its sexy, tailored fit and luxe embroidered detailing, this suit is sure to turn heads wherever you go. Wear it to the office with a blouse and chic pumps or take it out on the town for cocktails after dark. The possibilities are endless with this stunning suit.

.**This dress sizes run small** Keep it fashionably simple while looking your best.
Make Discount Diva Styles is your one-stop-shop for all your apparel needs.
Your look starts with shopping for fashions at Discount Diva Styles!
TrulyAmazing Fashions – Discount Diva Styles-your Style, Your Stylemaker.
www.discountdivastyles.com – Stay in tune with fashion!
Trendy Options with Style! Be dressed in Smart, deliberate, versatile, and modern Fashions.
#discountdiva #divastyles #fashionstyles Discount Diva Styles
src="https://www.facebook.com/tr?id=395329911158676&ev=PageView&noscript=1"
/>
Save this product for later