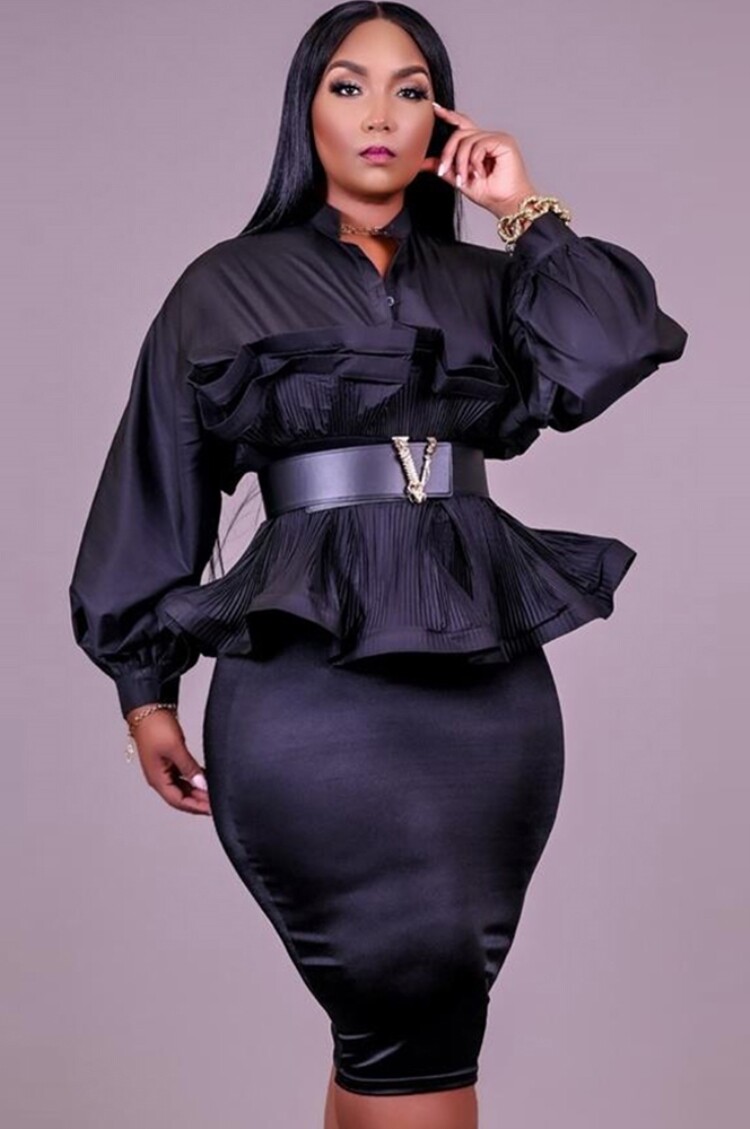 Dresses| Plus Size Peplum Puff Sleeve Blouse and Pencil Skirt
SKU DDS-GLO-FF_1651-1
Sharp, Sexy and Fashionable
Product Details
A blouse and pencil skirt set is perfect for sophisticated occasions. Plus size blouse and skirt set, featuring a chic stand-up collar, long sleeves, and puff sleeves, can easily fit into your work or party wardrobe. This slimming outfit defines your waistline and creates a curvy silhouette. Pair this little number with your favorite belt and heels and you are ready to go. However, you like to wear your styles, wear them well Keep them fashionably simple while looking your absolute best.
Make Discount Diva Styles is your one-stop shop for all your apparel needs.
Your look starts with shopping for fashions at Discount Diva Styles!
TrulyAmazing Fashions – Discount Diva Styles-your Style, Your Stylemaker.
www.discountdivastyles.com – Stay in tune with fashion!
Trendy Options with Style! Be dressed in Smart, deliberate, versatile, and modern Fashions.
#discountdiva #divastyles #fashionstyles Discount Diva Styles
src="https://www.facebook.com/tr?id=395329911158676&ev=PageView&noscript=1"
/>
Save this product for later