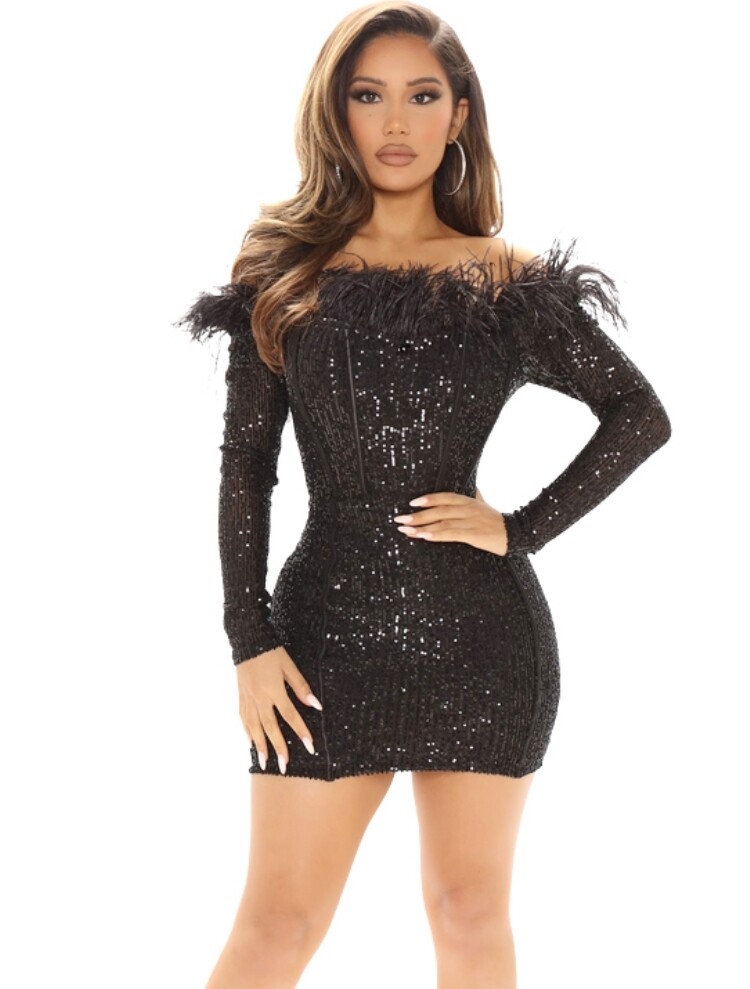 Style Drops|Sequins Feathered Dress
SKU DDS-GL-CY_9488-1
Sharp, Sexy and Fashionable
Product Details
This sexy and classic black sequins dress will have heads turning. With a figure-flattering style that gently hugs your curves, you will dazzle the crowd gracefully. A short sassy mini that is an attention-getting style, with feathers lining the boat neckline, long sleeves, beautiful design. However, you like to wear your styles, wear them well Keep them fashionably simple while looking your absolute best.
Make Discount Diva Styles is your one-stop-shop for all your apparel needs.
Your look starts with shopping for fashions at Discount Diva Styles!
TrulyAmazing Fashions – Discount Diva Styles-your Style, Your Stylemaker.
www.discountdivastyles.com – Stay in tune with fashion!
Trendy Options with Style! Be dressed in Smart, deliberate, versatile, and modern Fashions.
#discountdiva #divastyles #fashionstyles Discount Diva Styles
src="https://www.facebook.com/tr?id=395329911158676&ev=PageView&noscript=1"
/>
Save this product for later