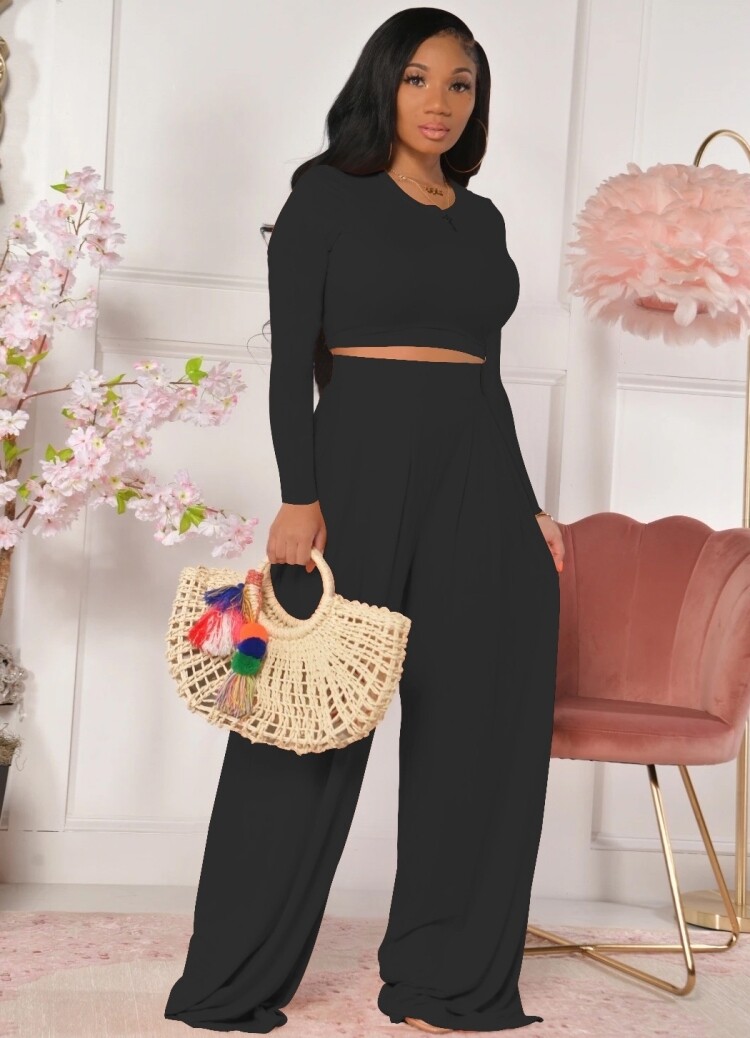 Style Drops| Sexy Crop Top and Matching Wide Leg Pant Set
SKU DDS-GLO-MN_Q21S961
Sharp, Sexy and Fashionable
Product Details
This casual yet elegant outfit includes a slim long sleeve crop top and matching wide-legged pants. The scoop neckline and high-waisted pants provide a fit that is both comfortable and slimming. Pair the ensemble with either pumps or boots for a look that fits any occasion. However, you like to wear your styles, wear them well Keep them fashionably simple while looking your absolute best.
Make Discount Diva Styles is your one-stop shop for all your apparel needs.
Your look starts with shopping for fashions at Discount Diva Styles!
TrulyAmazing Fashions – Discount Diva Styles-your Style, Your Stylemaker.
www.discountdivastyles.com – Stay in tune with fashion!
Trendy Options with Style! Be dressed in Smart, deliberate, versatile, and modern Fashions.
#discountdiva #divastyles #fashionstyles Discount Diva Styles
src="https://www.facebook.com/tr?id=395329911158676&ev=PageView&noscript=1"
/>
Save this product for later