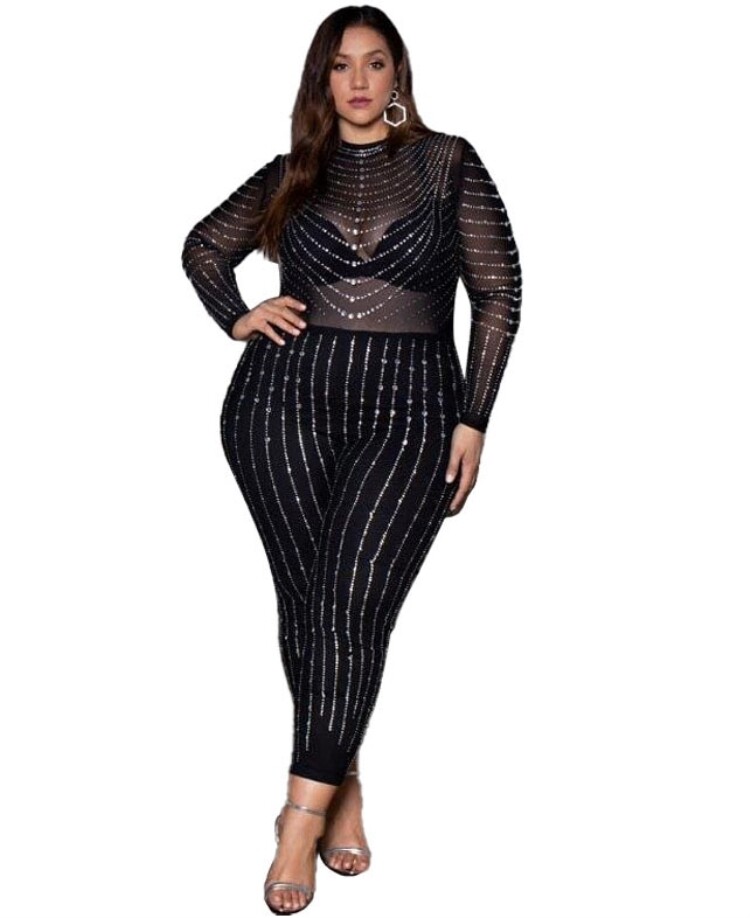 Jumpsuits| Sexy Plus-Size Beaded Jumpsuit
SKU DDS-GLO-MH_TZ0001-1
Be Sharp, Sexy and Fashionable
Product Details
This chic plus-size jumpsuit is beaded all over. The sheer bodice shows off your curves while the scoop neckline and back zipper closure give you a sexy feel. The long sleeves and bodycon fit will complement any body type. Pair this with strappy heels, chunky jewelry, and large hoop earrings for a stunning finish. Whether you wear the top to the office or on your way to class, you can't go wrong! Keep it fashionably simple while looking your absolute best.
Make Discount Diva Styles is your one-stop shop for all your apparel needs.
Your look starts with shopping for fashions at Discount Diva Styles!
TrulyAmazing Fashions – Discount Diva Styles-your Style, Your Stylemaker.
www.discountdivastyles.com – Stay in tune with fashion!
Trendy Options with Style! Be dressed in Smart, deliberate, versatile, and modern Fashions.
#discountdiva #divastyles #fashionstyles Discount Diva Styles
src="https://www.facebook.com/tr?id=395329911158676&ev=PageView&noscript=1"
/>
Save this product for later