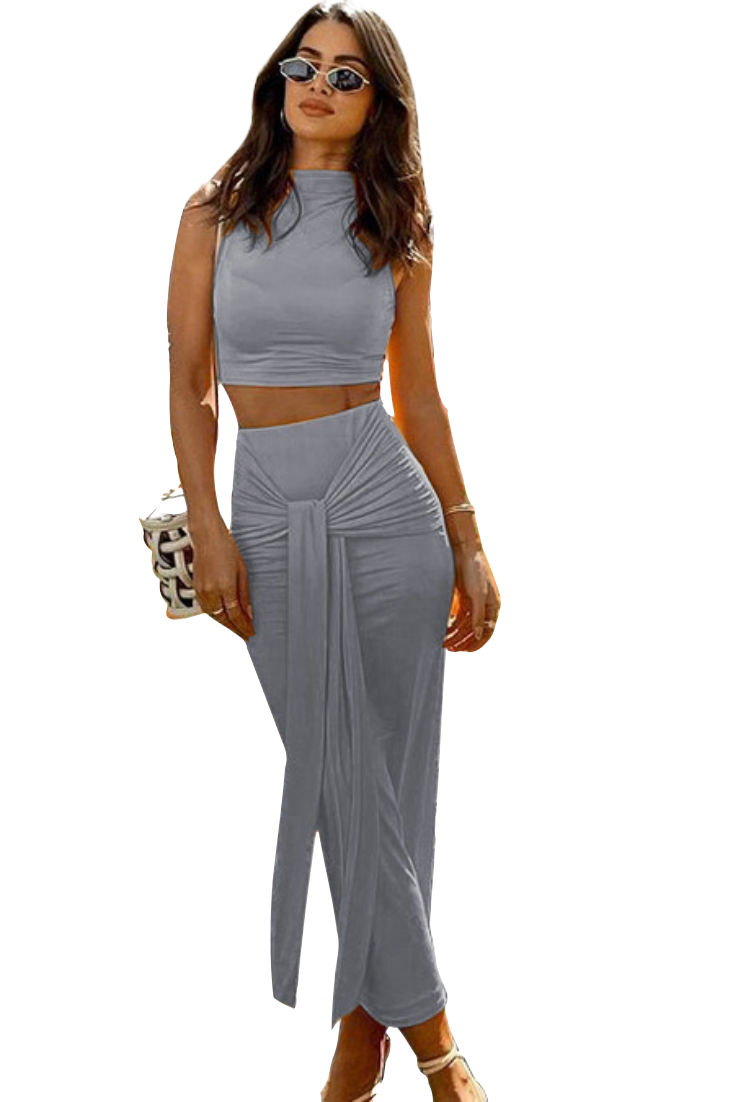 Dresses| Solid color, Sleeveless Crop Top with knotted Midi Skirt Set
SKU DDS-GLO-MH_S0169
Sharp, Sexy and Fashionable
Product Details
You've got this. Our casual Solid Sleeveless Crop Top and Knotted Midi Skirt Set are great for weekend errands, or any day when you want to look extra cute. The crop top is figure-flattering with a high-waisted slip-on skirt that's easy to put on and take off. Pair with your favorite sandals or flats for an effortless outfit that's sure to get you tons of compliments. Keep it fashionably simple while looking your Absolute best.
Make Discount Diva Styles is your one-stop shop for all your apparel needs.
Your look starts with shopping for fashions at Discount Diva Styles!
TrulyAmazing Fashions – Discount Diva Styles-your Style, Your Stylemaker.
www.discountdivastyles.com – Stay in tune with fashion!
Trendy Options with Style! Be dressed in Smart, deliberate, versatile, and modern Fashions.
#discountdiva #divastyles #fashionstyles Discount Diva Styles
src="https://www.facebook.com/tr?id=395329911158676&ev=PageView&noscript=1"
/>
Save this product for later