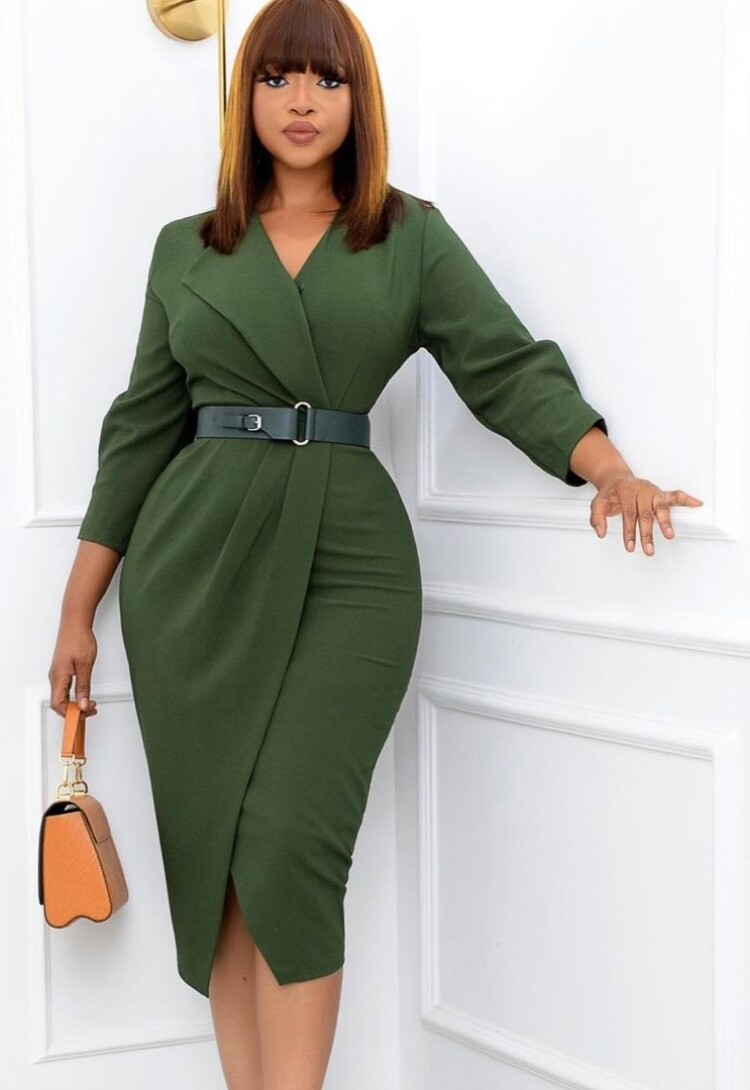 Dresses | V-Neck Wrap Midi Work Dress
SKU DDS-GLO-AT_D159
Sharp, Sexy and Fashionable
Product Details
The perfect mix of office chic and cocktail hour hot. This wrap dress is an alluring style with a form-fitting silhouette that puts your curves on display. A comfortable below the knee-grazing length combined with supple fabrication to make this our most flattering piece yet. Layer it under jackets or let it speak for itself. Either way, this dress is the go-to choice for an effortlessly polished look.
However, you like to wear your styles, wear them well Keep them fashionably simple while looking your absolute best.

Make Discount Diva Styles is your one-stop-shop for all your apparel needs.
Your look starts with shopping for fashions at Discount Diva Styles!
TrulyAmazing Fashions – Discount Diva Styles-your Style, Your Stylemaker.
www.discountdivastyles.com – Stay in tune with fashion!
Trendy Options with Style! Be dressed in Smart, deliberate, versatile, and modern Fashions.
#discountdiva #divastyles #fashionstyles Discount Diva Styles
src="https://www.facebook.com/tr?id=395329911158676&ev=PageView&noscript=1"
/>
Save this product for later